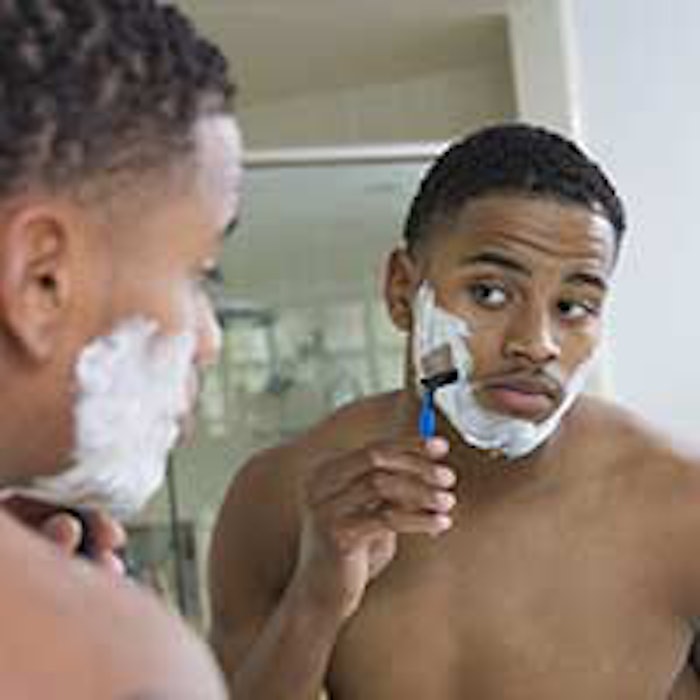 Last week, The Benchmarking Company released an infographic with findings of the role women play in men's grooming habits. Now Dollar Shave Club takes you into the minds of males. 
Dollar Shave Club reveals grooming findings from its Grooming Survey conducted online by Harris Poll among 3,285 males aged 18 and older in December 2014 and 3,068 males aged 18 and older in January 2015.
Self Perception
If men could look any age, on average they would look 31 years old.
Men aren't lacking in the self-confidence department—76% of men believe they are somewhat or very attractive.
Grooming Habits
Approximately 86% of men regularly use grooming products.
65% of men say it's not okay to share a toothbrush with a significant other.
Impacting Factors
Word of mouth makes a difference: 45% of men seek out advice about which grooming products to use with more guys seeking advice from family or friends than from professionals.
Only 25% of men are extremely or very concerned with aging.
Men who shave once a day are nearly 40% more likely to be happy.
Only 3% of men shaved their facial hair because of changes in celebrity or fashion trends.
Nearly 30% of men would shave their facial hair for a significant other.
Spending and Purchasing Habits
Price does matter—65% of men find price to be the most important factor in selecting a grooming product.
Men spend on average only $27 a month on grooming products.
On average, men spend $13.20 on a haircut.
Just for Fun ...
Four out of five (82%) men say they have never peeked in their date's medicine cabinet.