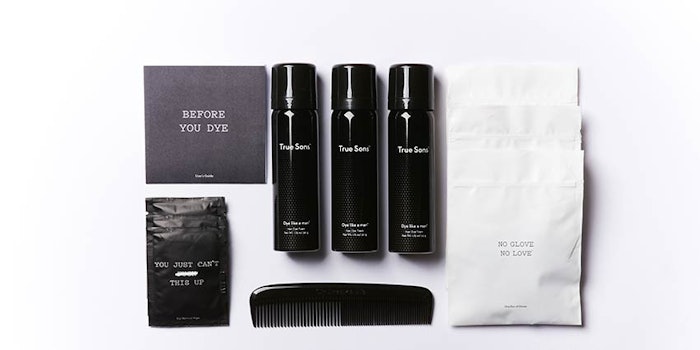 True Sons, a beard and hair dye brand, experienced its best sales ever in March and April 2020, registering nearly 300% monthly growth, per the brand. Why?
Report: What's trending in beauty amid COVID-19?
According to a True Sons spokesperson:
Men stuck at home without barber/salon access need at-home care for their grays
Lockdowns have provided "dye curious" men a safe opportunity to experiment with relative privacy
Men are using quarrantines to adopt new grooming routines
Consumers report being bored or put off by drugstore dye brands, which may not offer a subtle, natural-looking result
Shoppers want multi-use products (see below)
Repurchases among first-time customers stands at about 80%
The brand source notes that customers are "using True Sons for grays on their head, beards and moustaches, chest hair ... and a few other places you might imagine (though we don't necessarily advise)."