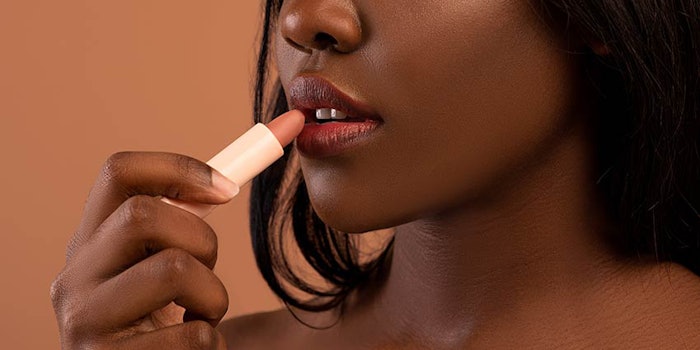 2020 U.S. prestige beauty sales totaled $16.1 billion in 2020, per NPD, a 19% drop from 2019. Growth areas were generally boosted by consumers' shift to self-care, small luxuries and digital shopping channels.
Per NPD, U.S. prestige beauty e-commerce sales jumped 46% in 2020, reflecting unprecedented shifts in buyer behavior amid lockdowns and general pandemic fears.
Look back: Check out the mid-year beauty status report first published in the summer of 2020.
Skin care
2020 U.S. prestige skin care fell 11% year-over-year. Leading decliners for the category included face cream, face serum and eye treatments.
Growth areas included face exfoliators, body creams/lotions, cleansers, serums, devices and oils.
Microdermabrasion and body sculpting products benefited, meanwhile, from the closure of clinics and pauses on elective surgeries.
Makeup
U.S. prestige makeup sales were down 34% in 2020, per NPD's data. While it was the largest percentage loser in the U.S. prestige sector, makeup remained the largest beauty category based on dollar sales.
There were several growth areas in this challenged sector, but certainly nails were the big story, particularly amid salon closures and health concerns.
That said, face remained the largest segment in makeup, though its sales also declined faster than others.The advent of mask wearing led to lip products posting the category's "steepest declines," per NPD.

Products that increased market share in 2020 included setting spray/powder, tinted moisturizer, bronzer and concealer.
NPD also reported that eye makeup gained market share Nail was the only segment of makeup to grow in 2020 as consumers took nail care into their own hands.
Fragrance
Of the three categories that decreased in 2020, fragrance surprised by dropping the least, just 8%. No doubt, store closures hurt fragrance sales, but those impacts declined later in 2020.
One of the key drivers of the fragrance category? Candles. This reflects the home-centric lives consumers have been living since the start of the pandemic. The at-home factor also boosted the overall home scents sector.
Parfum sales, meanwhile, grew in the double digits for 2020, highlighting demand for longer-lasting scents, despite their higher price tag. These price points certainly helped boost fragrance category dollar volumes.
Hair care
Hair care had a strong 2020, growing 7% year-over-year. Growth was lead by hair treatments and masks.
"As was the case for many other industries, prestige beauty faced several challenges in 2020 from temporary store closures to reduced demand," said Larissa Jensen, NPD's beauty industry advisor. "Although we cannot deny the numbers, we also cannot overlook the fact that our industry is still holding its ground and, in some cases, flourishing."
She continued, "While online sales penetration grew across all categories as brick-and-mortar drove declines, the latter still remains beauty's largest sales channel and a key factor in its recovery. Leveraging the strength of each channel, recognizing the opportunities of the changed beauty consumer, and owning this transformation are important action items for retailers, brands and manufacturers as we enter the recovery phase."