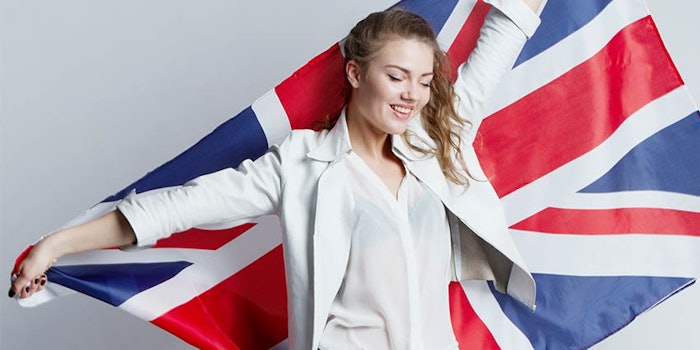 The British Beauty Council teamed up with Oxford Economics to find out just how many pretty pence the beauty industry contributes to the United Kingdom's economy.
Building on an analysis of the structure of the industry conducted by BritainThinks, the study quantifies the total contribution made by the beauty industry to the U.K. economy in 2018. Among its findings:
Consumer spending is driving the industry: Totaling £27.2 billion in 2018, consumer spending is the key driver of the value of the British beauty industry. The largest share came from purchases of care and maintenance products (£10.4 billion) followed by purchases of personal enhancement products (£8.7 billion) and beauty services (£8.0 billion).
The beauty industry contributed £28.4 billion to U.K. GDP in 2018: The figure represents 1.3% of the country's overall GDP—equivalent to all economic activity undertaken in either Manchester or Glasgow in that same year.
The largest share was direct impact: £14.2 billion was generated by the beauty industry itself—including retailers, wholesalers and bespoke advertisers—while procurement along the domestic supply chain (indirect impact) stimulated an additional £5.9 billion. Workers in the industry and its supply chain spending their wages in the economy, or induced impact, totaled £8.4 billion.
The beauty industry supported a total of 590,500 jobs in the U.K. in 2018… : That translates to roughly 1 in 60 jobs.
… and £7.0 billion in UK tax revenues: More than half of the amount (£3.9 billion) was paid directly by the industry and its staff.
65,550 people achieved beauty-related vocational qualifications: Hairdressing represents the largest share (24%), followed by multidisciplinary beauty courses (23%). Additionally, 1,305 people were studying for beauty-related degrees in 2018, predominantly in make-up related specialties.
New sectors of the economy are being driven by the beauty industry: Particularly digital influencers.
For more information, including specific definitions and an extrapolation of the above information, visit https://britishbeautycouncil.com.