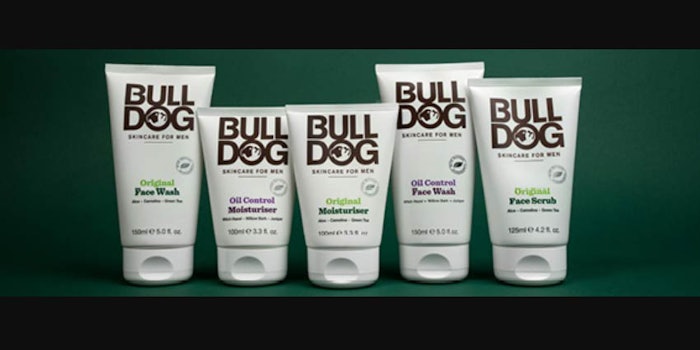 Cruelty Free International
Bulldog Skincare is set to become the first Leaping Bunny-approved international brand to maintain its non-animal-tested status while selling products in mainland China. This status is a part of a collaborative project involving Cruelty Free International, Knudsen & CRC, Shanghai Fengpu Industrial Park and Oriental Beauty Valley.
For Bulldog Skincare, the project means its products will not face animal testing at any point while on sale in China. Leaping Bunny brands have not previously been able to retain their status due to China's requirement for animal testing, but as part of this agreement, the project will work directly with Fengxian District and Oriental Beauty Valley to ensure Bulldog's products will not be tested on animals.
Bulldog Skincare's formula will be manufactured in the United Kingdom and the products will be filled in the Fengxian manufacturing zone, before being sold to stores in the municipality of Shanghai.
"At Bulldog, we have always challenged ourselves to make ethical choices when it comes to animal welfare," said Bulldog Skincare founder Simon Duffy. "Even with the temptation of the huge Chinese market, we decided that we would never compromise our stance on animal testing. It is fantastic that this scheme has allowed us to enter mainland China while maintaining our cruelty-free status. We hope the success of this scheme will pave the way for more international cruelty-free brands to sell there."
"We are delighted to see one of our Leaping Bunny approved companies come through the pilot project to successfully enter the Chinese market," said Michelle Thew, CEO of Cruelty Free International. "Huge congratulations to Bulldog for showing commitment and leading the way. We know there is great demand from consumers in China for cruelty free cosmetics. This is an amazing opportunity not only for Bulldog, but for consumers in China and for the future of the whole beauty industry."