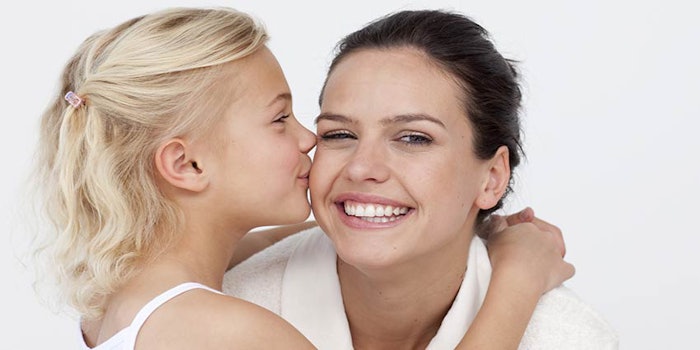 It's hard to be a parent, but harder to be a mother. Despite advances in gender equality, the reality is that, in heterosexual relationships, women, regardless of employment status, do the majority of the work around the house. (Likely no woman reading this is surprised.)
Unsurprisingly, then, Kantar Worldpanel has found that mothers have fewer "personal care occasions" than their childless counterparts, despite the fact that mothers over-index for issues such as sagging skin.
This is an opportunity for smart brands to encourage mothers to incorporate self care into their daily lives.
On the other hand, younger mothers do visit salons more than their childless counterparts. spend more time on their hair and generally pursue habits that promote youthfulness. At the salon, young moms are more likely than their childless counterparts to get the works, including manicures and eyebrow waxes.
So it's clear that mothers appreciate pampering. The question is: can brands convince mothers of all ages to bring this into the home?