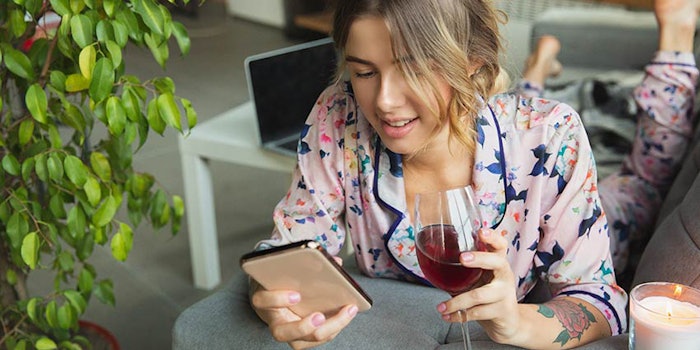 According to new Censuswide data commissioned by Nosto, 62% of female online beauty shoppers typically purchase brands they've previously purchased. The insight is based on a late October 2020 survey of 2,000 U.S. and U.K. consumers between the ages of 16 and 35 (1,000 in the United States and 1,000 in the United Kingdom).
What Gets a Shopper to Buy
Unsurprisingly, the data showed that 44% of beauty shoppers have bought more beauty and skin care products online than in-store.
Customer reviews on brand and retail websites are purchase motivators for 74% of all shoppers and 80% of female shoppers. Free samples are also motivating to 72% of those surveyed.
According to the survey, 66% of participants were more likely to buy from brands that offer relevant product recommendations, while 63% favor brands that customize experiences around shopper histories.
User-generated content motivated 62% of respondents.
In addition, 58% of consumers are more likely to buy from a store that offers an online quiz-like experience to recommend the right products to fit their unique needs.
Lesser motivators included virtual try-on tools (45%), recommendations by relevant influencers and/or celebrities (44%) and virtual/online beauty consultations with a real person (41%).
Preferred Claims by the Numbers
Claims are also critical to shopper motivation but not all claims have equal power.
Clean ingredient claims are the most motivating (68%), per the survey data, followed by cruelty-free (65%).
Interestingly, 59% of consumers claimed to be swayed by brands' use of sustainable packaging, the same portion that was motivated by natural and organic claims.
Also effective are claims of inclusivity and diversity: 58% are motivated by brands that have products/shades that appeal to a wide variety of skin types, complexions, races, ages and genders, while 54% are motivated by brands that emphasize diversity in their marketing and advertising.
Just 41% of shoppers surveyed were "very" or "somewhat likely" to buy beauty and skin care products described as vegan.
"With lockdowns and continuing concerns over COVID-19 likely to lead to the continued shutdown or restrictions of physical retail, beauty and cosmetics retailers face a huge opportunity online–despite challenges around encouraging shoppers to try out new brands and products," said Jake Chatt, head of brand marketing at Nosto. "We're working to help our brands optimize their online stores to replicate the in-store experience of trying on products and getting advice from specialist consultants, which is supported by the evolving consumer preferences revealed by our survey."