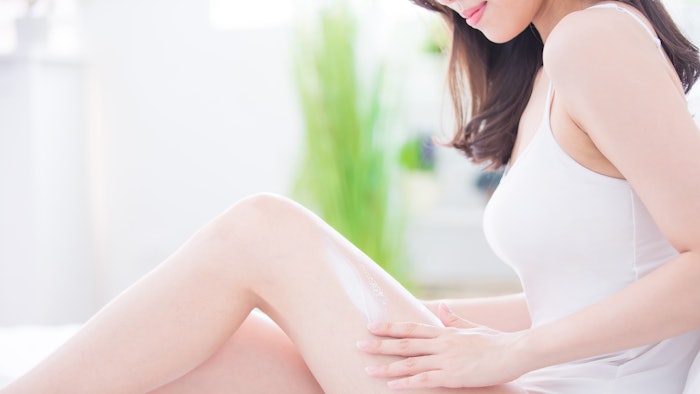 Spate's 2022 Trends Report includes data on U.S. consumer search trends in professional services, lipstick, and seasonal products.
A commonality across the entire makeup category is the increased search volume for mature skin. Spate suggests brands take note and develop products suitable for all consumer groups.
Related: US Consumer Trends in Hair, Nails and Eyeliner
Hair Dusting & Beauty Services
There are 2.7K average monthly searches in the United States for hair dusting—a hair trimming technique that involves cutting off damaged split ends to maintain healthy hair strands and promote growth. The trend has low search volume compared to other hair services but is trending in the right direction, growing 27.5% since last year.
Spate reports that hair services are experiencing the highest search growth in the hair category, with a 12% increase since last year. This growth is consistent in other segments, with makeup services increasing 18.6%, skin care services growing by 4.2% and nail services increasing 33.2% since last year.
Hair Loss
There are 4.5K average monthly searches for hair loss conditioners, a low search volume compared to other conditioner products but also a 54% growth since last year with no market leader.
Postpartum hair loss search rates are experiencing the highest growth among hair concerns, with a 14.8% increase since last year. Hair care products like scalp serum and hair loss cream have increased 34.5% and 21%, respectively.
Thigh Cream
There are 1.6K average monthly searches for thigh cream, a low volume relative to other leg care searches, but also a 59.3% growth since last year. There is medium market competition and Clarins is currently the market leader. Related searches include cellulite, chafing, how to use, what is and review.
Spate's report indicates that thigh cream is a top growing bath and body trend during warmer seasons. Spate suggests that brands consider adding SPF benefits to their thigh creams.
There are 27.5K average monthly searches for cream blush, a high search volume compared to other blush products and the largest increase in the blush category. The trend has grown 20% since last year and currently has high market competition with six market leaders: Maybelline, Milk Makeup, Charlotte Tilbury, Elf Cosmetics, Stila and Beautycounter.
More from Spate: US Consumer Trends in Hair Care, Cosmetics and Supplements
Plum Lipstick
There are 4.8K average monthly searches for plum lipstick, a growth of 549% since last year, but still a low volume compared to other lipstick product searches. Brands being searched alongside the trend are Clinique, Mac, Bobbi Brown and Nyx.
Spate suggests that plum is the new red in lipstick as consumers look for a bold and moody vibe to fit the cold winter. The color has universal appeal, as evident in its related searches for skin, dark skin, pale skin and olive skin.
Lipstick had a resurgence in 2021 that continues to show growth, with lipstick palette and metallic lipstick searches increasing 196.6% and 230%, respectively. Lip plumping gloss (132.7% increase) and lip pencils (79%) are other trending lip products.
Gua Sha Stone
There are 99.1K average monthly searches for gua sha stone, an increase of 47.7% since last year and a high search volume compared to other accessories and devices in the face product category. There is low competition with two brand leaders—Lanshin and Sephora.
The gua sha stone is a tool for massaging face or body to improve circulation and skin health. The technique is derived from traditional Chinese medicine. The most common related search term was "how to use" (301% increase), presenting an opportunity for brands to provide education and tutorials on the skin care tool.
Jade is the traditional stone used for the tool, but rose quartz is a popular alternative. Crystal products are currently the largest increase in natural beauty-related ingredients, with a 63.5% increase since last year, per the report.