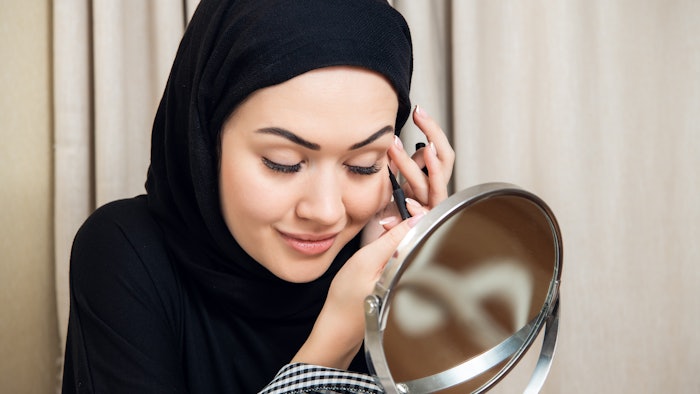 According to a data report from The Insight Partners, the global halal cosmetics market is projected to reach $79.8 million by 2028, growing at a 13.8% CAGR. This market was valued at $36.6 million in 2022, and increasing demand for halal certification in Southeast Asian and Islamic countries is driving growth.
Related: Significant Growth Expected for Active Cosmetic Ingredients Global Market
By product type, the skin care segment is projected to be the fastest-growing segment in the global halal cosmetics market due to increasing demand for moisturizers, serums and anti-aging creams, and the growing awareness of skin-friendly and clean beauty products.
The Asia-Pacific region dominated the market in 2021 and is expected to retain its prominence during the forecast period. The growing Muslim population in countries including India, Indonesia and Malaysia has led to an increased demand for halal cosmetics.
The report also indicates that social media has a significant impact on the market, as modern Muslims present in Asia-Pacific are highly connected to social media, fashion and beauty.
Key market leaders in the global halal cosmetics market include: Clara International Beauty Group; Inglot Cosmetics; Inika Organic Australia; IVY Beauty Corporation; MMA Bio Lab Sdn Bhd; OnePure, LLC; PT Paragon Technology and Innovation; PHB Ethical Beauty Ltd.; Sampure Minerals; and IBA Cosmetics.