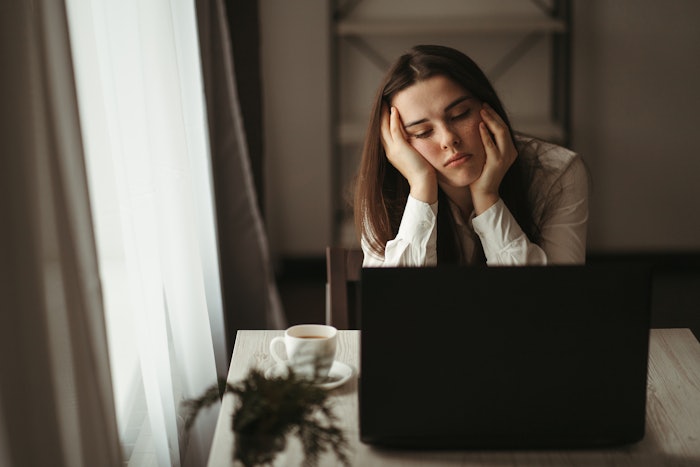 The anti-fatigue cosmetics market is anticipated to reach $25.1 million by 2031, according to Fact.MR. Growth is attributed to heightening stress and fatigue levels, combined with lack of adequate sleep. 
Previously: Significant Growth Expected for Active Cosmetic Ingredients Global Market
The convenience of buying products through e-commerce websites is also accelerating growth, which is projected at a 4.7% CAGR from 2021-2031. Global sales for anti-fatigue cosmetics exceeded $15 million by the end of 2020, the firm reports, with products featuring natural ingredients that are safe for skin. 
Fact.MR adds that at the beginning of the pandemic, demand for anti-fatigue cosmetics experienced a boost as consumers began using products to cope with lockdown-induced stress. Mandatory stay-at-home directives also prompted individuals to put in additional working hours, leading to heightened stress and mental fatigue.
See archived: Under-eye Circles: Causes and Care
Growing concerns related to sleep disorders are expected continue driving this market, for which key manufacturers are collaborating with research institutes to map stress levels and design product lines. For example, as Fact.MR reports, Shiseido initiated a joint research project with the Institute for Biomedical Problems (Russian Academy of Sciences) on stress assessment through remote measurements of symmetry and movement in facial expression; in this case, in astronauts and cosmonauts in insolation.
Finally, Fact.MR highlighted manufacturers such as Garnier and L'Oréal that "are at the forefront of anti-fatigue cosmetic creams." The former offers the SkinActive Miracle Anti-Fatigue Sleeping Cream to hydrate, recharge and enhance the natural ability of the skin to repair overnight. Similarly, the latter offers Hydra Energetic 24H Anti-Fatigue skincare products.