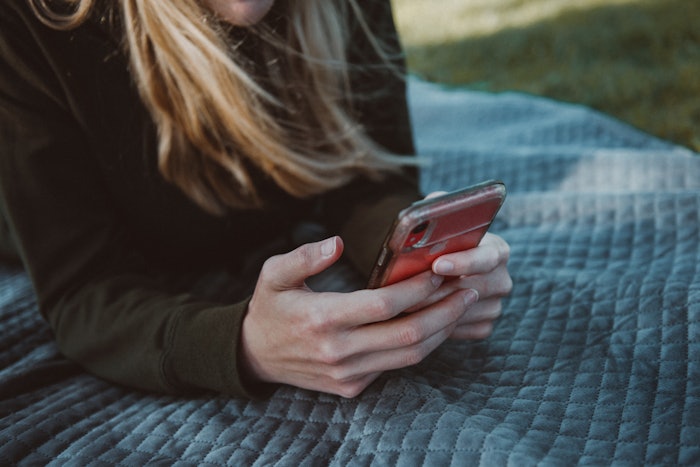 Online beauty sales in the prestige beauty space have taken a significant hit over the past year as more consumers return to brick-and-mortar stores for their beauty purchases, according to 1010Data's new report, 2022 eCommerce Prestige Beauty Spotlight: Online Sales in Decline in 2022.
This data echoes some early signs from Q1 2022 reported by NPD, which found brick-and-mortar sales are outpacing online sales. In 2021, brick-and-mortar retook its beauty market dominance, though e-commerce sales remained elevated compared to 2019.  
The 1010Data report shows a 14% decline in online beauty sales between 2021 and 2022, a significant reversal of the previous period's 51% increase. It attributes the sales drop in prestige beauty shopping online to the end of the coronavirus pandemic lockdown and masking.
Most consumers prefer to shop for beauty products in stores because it allows them to color match and test the products as compared to merely seeing the products pictured on screens, according to the report.
However, the outlook isn't all doom and gloom. Because of the boost in brick-and-mortar sales, the report finds that overall sales growth for prestige beauty merchants are up 36.7% over the last two years.
In addition, while online sales are declining, they are still up compared to the pre-pandemic period, again echoing the NPD data. The 1010Data report shows that prestige beauty merchants in aggregate saw more than $3 billion in sales via online channels in the last year.
Amid the online slowdown, the report indicates that some subcategories still managed to grow online and certain retailers thrived. For example, Macy's increased its market share in the prestige beauty space by 3% during the period analyzed in the report at the expense of Sephora.com and Nordstrom.com, which saw their market shares drop by 2.1% and 1.2%, respectively.
Macy's experienced 6% growth in the fragrance category, with fragrance capturing the most share (3.3%) in e-commerce sales. (Q1 2022 NPD data showed that prestige U.S. fragrance sales totaled $1.1 billion in Q1 2022, an 18% year-over-year increase. Fragrance juice sales alone, including perfumes and colognes, grew 23%.)
The report says the rise in fragrance sales at Macy's and eye makeup and body care sales at Target is indicative of the shift away from facial skin care as more people return to work and resume social activities, thanks to cities loosening pandemic restrictions. Both Macy's and Target continue to see sales increases for lip and eye makeup, while skin care sales drop.
In addition, most online purchases were not driven by convenient fulfillment methods, according to the report. Macy's was the only retailer that experienced share growth (4.3%) in the delivery space; other retailers were stagnant or declined.
Sephora increased share growth for click-and-collect orders by 7.8%, while the other retailers in the study experienced declines in that ordering method.
Based on the share and growth data of each retailer, the report draws the conclusion that most purchases were shipped to customers' homes from distribution centers.
Retailers will always need e-commerce sites for their products, the report argues, but it predicts that online sales will plateau as people return to stores. The data highlights the need for retailers to enhance the customer experience within the four walls of their stores while also optimizing their online presence with targeted key search terms that showcase their value proposition, says Jonah Ellin, chief product officer at 1010data.
He adds, "One key to success in 2022 and beyond will be for retailers to focus on their in-store presence and online education and marketing to meet their customers where they want to be."