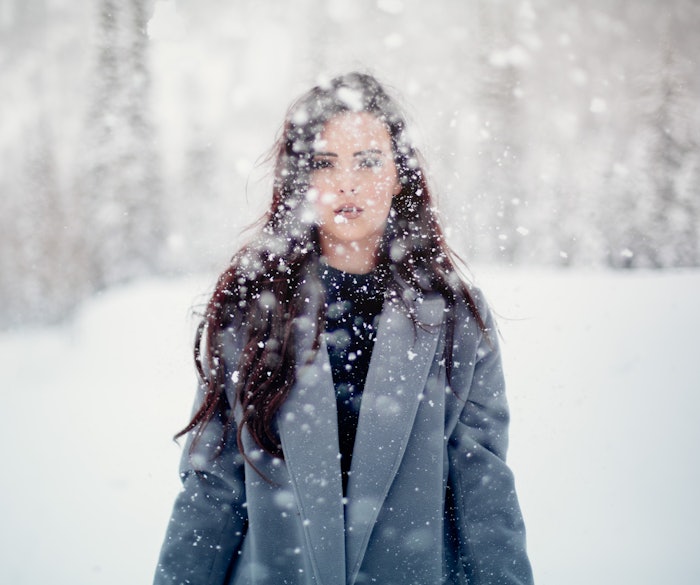 Tony Ross @ Unsplash
A number of factors will shape beauty's 2022 holiday season, including an early start, a bifurcation between wealthy and less-wealthy consumers, and ongoing interest in the category.
1. An early start
"The shape of the holiday season will look different this year, with early discounting in October pulling up spend that would have occurred around Cyber Week," said Patrick Brown, vice president of growth marketing and insights at Adobe. 
That early start is being spurred by 2022's second Prime Day (Oct. 11-12).
Brown adds, "Even though we expect to see single-digit growth online this season, it is notable that consumers have already spent over $590 billion online this year at 8.9% growth, highlighting the resiliency of e-commerce demand." 
Overall, Adobe is currently forecasting a $209.7 billion U.S. holiday season online, representing 2.5% growth, with Cyber Monday alone topping $11 billion. Black Friday online sales are projected to grow by just 1% compared to 2021, totaling $9 billion, while Thanksgiving online sales are set to fall 1% to $5.1 billion.
Per a recent NPD report,  "78% of consumers expect to spend the same amount or less on holiday gifts this year compared to last year."
"Retail sales most likely won't hit high peaks this year because consumers' budgets are a lot more stretched these days," said Don Unser, president of general merchandise and retail thought leadership, NPD. "That's why a longer holiday season is good news for retailers. Overall, holiday revenue might turn out to be similar to last year, but unit sales most likely won't break any records."
2. Inflation & discounting
The holiday season will be impacted by inflation, squeezing discretionary spending. This squeeze will drive what Adobe expects to be record discounting across all retail categories. The biggest discounts are expected to hit between Thanksgiving and Cyber Monday.
That said, NPD notes that beauty average prices jumped just 4% since 2019, compared to much higher amounts in other categories. This modest increase overall could bode well for holiday shopping. 
3. Wealthy shoppers
According to Placer.AI, higher-end consumers will continue to help luxury department stores overperform compared to off-price retailers.
Year-over-year visits the week of September 26th were down just 3.3% for luxury department stores, indicating that higher-income consumers may continue to spend this holiday season, while other consumers will have a more value-focused mindset.
4. Beauty/beauty services
Beauty business visits were up 5.8% for the week of September 26, 2022, relative to the equivalent week in 2021, per Placer.AI. According to the report, "The beauty and wellness sector will likely continue to be one of the strongest categories in discretionary retail."
In addition, beauty's status as a budget-friendly gift could further boost the sector.