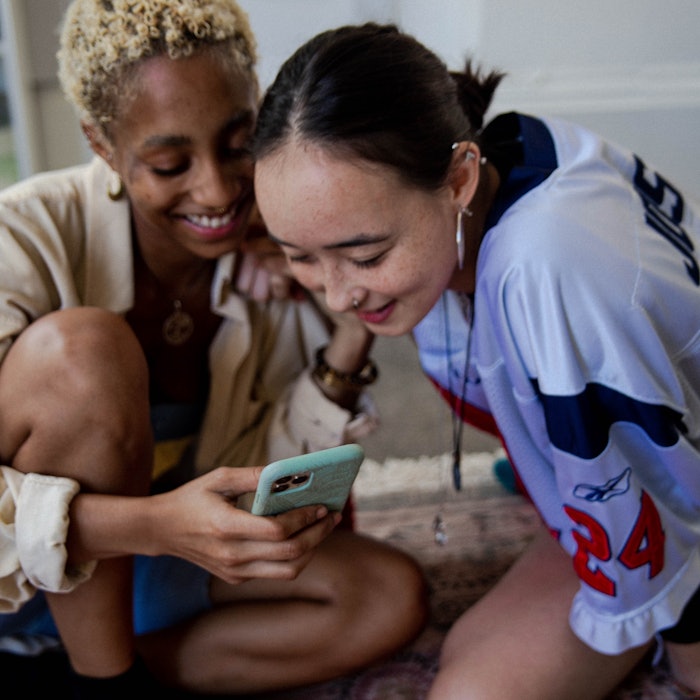 TikTok trends come and go in the blink of an eye—body slugging, vanilla girl aesthetic, glazed donut nails, etc., etc., etc.—which makes it difficult for beauty product innovators to suss out the lasting trend from the fleeting fad. That's why frequent Global Cosmetic Industry contributor Spate added weekly TikTok data to its search data platform, allowing brands to "see which trends are making an impact beyond the popular [social] platform."
We reached out to the Spate co-founder Yarden Horwitz to help us better understand the different ways in which Google and TikTok data reinforce one another, where they differ and how brands should contextualize this data for innovation. 
First up, who's using Google/web search and who's using TikTok for beauty research?
Horwitz: Due to privacy concerns, Spate doesn't track user session behavior. However, there is often a strong relationship between TikTok and Google behavior—indicating that it would be the same user. Across trends like the butterfly haircut, for example, we've seen how consumers gain awareness through TikTok and then head to Google search to demonstrate "purchase" intent—or in this case, the intent of achieving the style.
How closely aligned are web search and TikTok trends? Do they validate one another? Contradict each other?
Horwitz: Trends tend to fall within one of the following categories:
big on search, low views on TikTok;
small on search, significant views on TikTok;
big on search, big on TikTok;
small on search, small on TikTok.
We like to look at these trends as follows:
Trends that are big on Search show that there is consumer intent to purchase or engage with a trend. If these trends have low views on TikTok, there's an opportunity for brands to seize on this opportunity by creating content to establish themselves as a trend leader with a specific audience.
Trends that are big on TikTok but small on search are significant for content visibility but may not be reliable for development or marketing campaigns beyond social media.
How do the platforms differ in terms of the trends surfacing?
Horwitz: Across TikTok, there's significantly more volatility due to the algorithmic and viral nature of the platform. This often leads to a massive trend that spikes and may or may not sustain. Across search for significant trends, there is often a slow trickle of smaller volume searches before a trend gains traction and awareness among many people. Brands have the opportunity to get ahead here by monitoring fast-rising TikTok trends and, also, exploring whether they—or trends related to them—appear in search yet.
Finally, how would you describe the velocity of trends on the web versus the trend-churn of TikTok? What kinds of trend lifespans are we seeing?
Horwitz: This depends on the trend. In general, TikTok trends tend to gain a larger audience faster, but often this flames out. An ideal long-lasting TikTok trend with staying power also begins to see significant search volumes, revealing consumers' intent to participate in the movement and keep it going IRL.