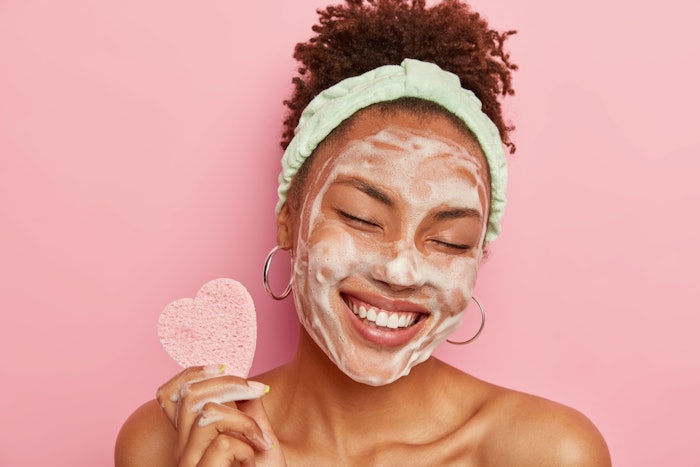 Piper Sandler recently revealed that U.S. Gen Z shoppers are increasing their beauty spend in 2023, but new ESW data* finds that many of these consumers will go out of their way to avoid paying full price for products. Yet there are circumstances when they will happily pay a premium. 
The survey reports that 67% of Gen Z (defined here as ages 18-24) and millennial (defined here as ages 25-40) online beauty shoppers across Asia, Europe, the United States, Latin America, the Middle East and Oceania will wait for lower prices on products, even if that means those products go out of stock.
Connect with Gen Z: TikTok's Favorite Beauty Brands Spill Their Influencer Secrets: Virtual Briefing
ESW, a DTC ecommerce firm, also reported that about 40% of beauty shoppers who spent $2,500 online annually are bargain shoppers.
That said, a subset of shoppers are "super fans" of brands and are therefore willing to pay a premium for rare or exclusive products. To illustrate, 21% of these shoppers are willing to pay full price if they are one of the first people to have the product; 25% are willing to pay the premium if they are one of the only people to have a product, as with limited editions.
About 23% of Gen Z and 24% of millennial shoppers have made beauty purchases cross-border within the last 12 months, including 41% of consumers surveyed in China, 36% of those in the United Arab Emirates, 29% of those in Switzerland, 26% of those in Spain and 22% of those in India (22%).
Per the survey, 33% of these shoppers are buying products from the United States and France, 27% from Germany, and 25% from the United Kingdom.
"In an industry that has reframed itself around scarcity, exclusive drops, and limited inventory, this new data is quite counterintuitive to the trends beauty influencers tout on TikTok," said Clarissa Schealer, ESW's VP of sales, beauty, wellness and lifestyle brands. "Younger consumers are driving the growth in the direct-to-consumer beauty market, yet despite their spending power, they remain very price conscious. Creating limited edition products, or offering top customers early access to new products, can help brands overcome price sensitivity in the beauty industry's key demographic." 
*Methodology: ESW's latest Global Voices consumer survey was conducted in November 2022 in 16 countries (Canada, the United States, Mexico, the United Kingdom, Switzerland, Spain, France, Italy, Germany, South Africa, the United Arab Emirates, India, China, South Korea, Japan, and Australia) with 16,557 people responding. In this report Gen Z is defined as those between 18 and 24; millennials as those ages 25-40; Gen X as those ages 41-56; and baby boomers defined as those ages 57-75.