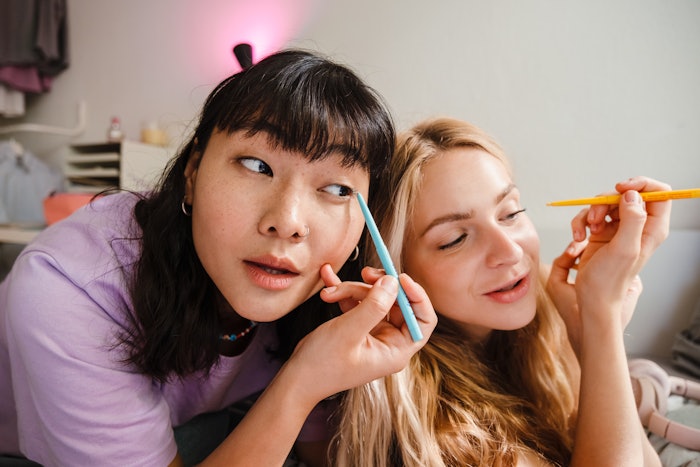 Gen Z's beauty spending is growing, according to Piper Sandler's spring 2023 "Taking Stock With Teens" survey results. (For comparison, read the spring 2022 edition of the survey.)
The survey of 5,690 U.S. teens found that average spending on color cosmetics, skin care and fragrance jumped 19% year-over-year to $313 annually.
Color cosmetics spending leapt 32% year-over-year, totaling $123, surpassing skin care for the first time since 2020. Gen Z's top brand in color is e.l.f., a jump of 900 basis points year-over-year, representing 22% of U.S. female teens.
Specialty retail is the top shopping destination for U.S. teens' beauty purchases, representing 75% or respondents, compared to just 12% in the mass/department store/ drug channels. Ulta Beauty holds a 41% share of respondents as the top beauty retailer.
In the media sphere, TikTok hold a 37% share of the social media space, though that represents a fall of 100 basis points since the fall of 2022. Instagram holds a 23% share, while Snap holds a 27% share.
According to Piper Sandler, surveyed teens spend 31% of daily video consumption on Netflix and 28% on YouTube, both of which represent a decline of 100 basis points.