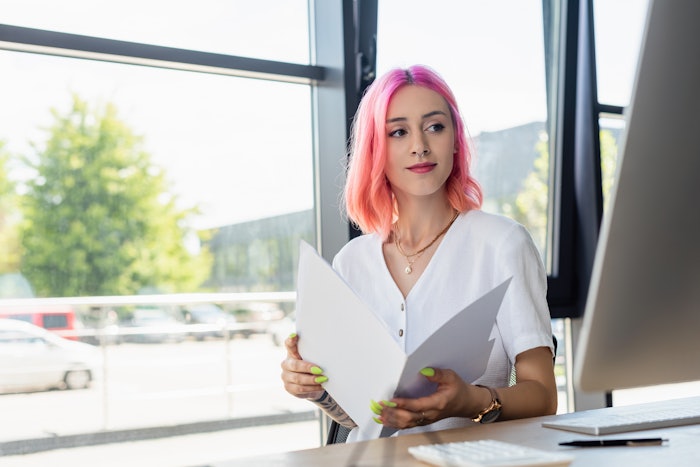 With continued economic uncertainty, prolonged inflation and recession fears, many consumers are cutting back on their spending. When accounting for inflation, consumer spending dipped 0.1% in February 2023, according to Reuters.
Despite many businesses struggling, the beauty industry is faring quite well. According to Circana (formerly The NPD Group), prestige beauty industry sales revenue grew 15% year over year in the United States, reaching $27.1 billion in 2022. Makeup sales rose 18%, skin care sales rose 12% and hair product sales rose 22%.
Economists call this phenomenon the "lipstick effect." It describes how consumers still spend money on little indulgences during times of economic hardship. Affordable luxuries like beauty products are generally not the first expense cut, if at all.
Consumers still want to look and feel good and maintain normalcy in their lives. You may see people buy more mass-market products than premium ones. However, beauty consumers typically have brand loyalty. This is often why beauty companies fare well and remain resilient during recessions and economic downturns.
But with rising demand for products—even amid inflation and economic hardship—supply chain woes can still present challenges for the beauty industry. In fact, more than 4 in 5 businesses experiencing at least one major supply chain disruption in 2022, according to recent survey data.
With 82% of supply chain leaders expecting global supply chain challenges to worsen or stay the same over the next six to 12 months, you must be prepared. Here are three strategies your brand can use to forecast, manage disruptions and develop contingencies to better manage supply chains during high demand.
1. Aim to Forecast as Far in Advance as Possible
If you have components of your business or products and ingredients coming from overseas, your business could be looking at delays in getting to the United States. Your company needs to be prepared for special product launches and high sales seasons, such as Black Friday or the December holiday season.
2. Be Prepared to Consider Several Suppliers
When you put all your eggs in one basket, it's easy to get let down. When one vendor runs out of a product or ingredient, you should be prepared to turn to another vendor to supply that product or ingredient on time.
3. Work With a Resilient Contract Manufacturer
Research and relationships are key, especially when it comes to business. Find partners you trust and who will provide consistent results along every step of your supply chain.
Work with a contract manufacturer who can help you navigate and reach out to their own trusted vendors for solutions. You want a contract manufacturer who excels at speed to market. That way, even when something arrives late, they can get your product produced, packed out and launched on time.
Have a plan and work with a trusted contract manufacturer and vendors who can help you when things don't work out. Supply chain woes will only persist as economic uncertainties continue, but the beauty industry can remain resilient, especially when you follow these steps.
Courtney Regan is the director of global marketing and brand development at Cosmetic Solutions Innovation Labs, a contract manufacturer and innovation partner for beauty brands.