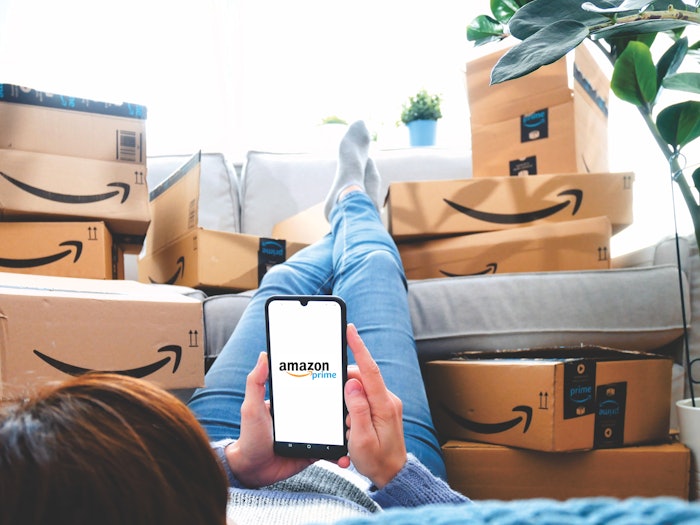 eplisterra at Adobe Stock
Twenty-two percent of October 2023 Amazon Prime Day shoppers bought beauty, according to new NIQ data, a category that overperformed in terms of sales volume and category lift.
Oral hygiene category sales jumped 48% during the latest Prime Day, compared to 31% for hair care, 30% for facial skin care, and 25% for color cosmetics and nail care.
According to NIQ, 47% of beauty shoppers participate in Prime Day to avoid missing good deals, while 46% are stocking up on everyday essentials. That said, 44% buy products they otherwise wouldn't purchase, motivated by the uniquely good price.
Notably, nearly 40% of Prime Day shoppers are most influenced by TikTok.
NIQ notes that Prime Day shoppers also intend to participate in other upcoming seasonal shopping events, including Black Friday or Cyber Monday (96%), Sephora's VIB sale (30%), and Ulta's Gorgeous Hair sale (28%).