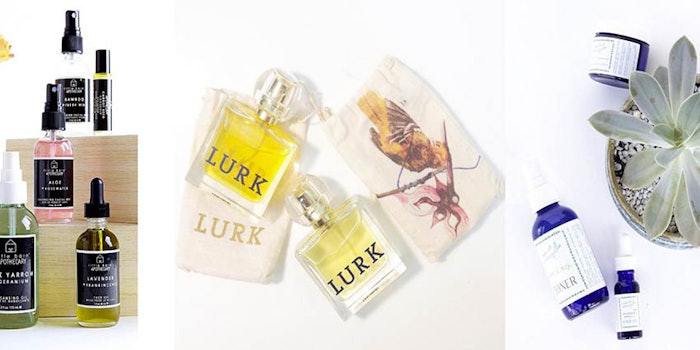 Consumer awareness of the safety and sustainability of products is at an all-time high, as is a demand for ethical brands that perform well and offer a luxe experience. These were the drivers behind the inaugural eco-beauty event, Elev8, in New York, which featured 30 beauty brands that promised "non-toxicity, performance and luxury values."
One of Elev8's creators, Amy Turner, described the event as "a chance for the industry to step inside the green bubble of non-toxic beauty without stepping outside the world of luxury."
The show was developed to bridge the the gap between modern luxury and wellness, according to the organizers, who stressed that Elev8's participating brands adhere to "non-toxic principles."
What makes a brand fit into this space? According to Elev8, those that commit to quality and performance.This small "tribe," as one participant described it, requires careful curation and passion.
During the event, attendees spent 20 or even 30 minutes at select tables, showing the desire to engage with relevant brands.
To that end, Elev8's organizers are planning a "tightened" assortment of brands at future installments, one of which is poised to deliver clean beauty to London's burgeoning market.
Participating brands at the inaugural event included Little Barn Apothecary, LURK Fragrance, Captain Blankenship and and Mullein and Sparrow. Attendees included buyers, editors, makeup artists and bloggers.
The event also crowned leaders in various award categories:
Sustainable Pioneer: Lurk
Best New Launch: Axiology
Best Breakthrough Product: Maya Chia
Best Performance: Precious Skin Elixirs
Best Packaging: Ayra Essentials
Best in Show: Strange Invisible Perfumes