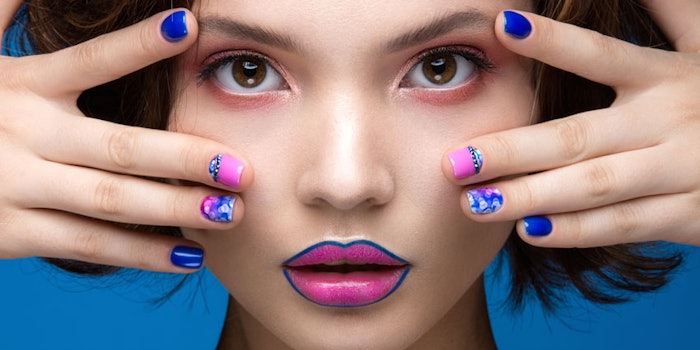 At the upcoming in-cosmetics North America, cultural trends from around the world will be highlighted as potential inspirations for new beauty and personal care products. 
Cherie Buziak, founder of BeautyEdge LLC and Jennifer Ritter, founder of JSR&CO, shared their thoughts on the influence that culture has on product innovation, what trends are currently impacting the beauty and personal care market and how to stay on top of the next big trend. 
What cultural trends have already started to influence beauty/personal care products? How so? 
Cherie Buziak (CB) and Jennifer Ritter (JR): Two major cultural trends that have impacted beauty over the past two years are the immersive experiences incorporated with AI technology and the wellness movement.
During the past decade, the wellness movement has developed from being a minor beauty category to illustrating how the future of beauty will evolve. Wellness is truly a lifestyle choice and goes beyond a Spa appointment or 10-minute mediation once a day. It's self-care at a deeper level and an everyday choice when it comes to products and brands. Wellness is a greater experience that includes mindfulness, inner peace and moments of silence.
Brands like Philosophy have taken wellness beyond the product and created a well-being ambassador program that includes spiritual guides like Gabrielle Bernstein, and yoga influencers such as 'Yoga Girl'. This August, Saks Fifth Ave partnered with Well & Good to host the Wellery, showcasing wellness beauty influencers and their products. Everything associated with wellness has become a sensorial beauty experience.
The other big trend impacting our industry are immersive experiences we have, with artificial intelligence technology [AI]. We see this in beauty through product and brand customization. As people from all generations, we love "things" to belong to us and only us; From how we design our homes to how we dress and the beauty products we use. Since 2015 our desire to customize and be in control of our brand to product experience has included A.I. technology. We have seen this through customized color apps (i.e. L'Oréal, Lancôme, and Bare Escentuals) as well as filters used on SnapChat and Instagram. It is also seen in Wellness, existing in "mindful" apps, meditation apps and "happy" apps.
Within the last 18 months we see this customization being added to in-store experiences. From pop-ups to promotional experiences, consumers are experiencing new ways of making their own products and taking their own pictures in stores, applying AI technology in the palm of their hand. One example of these 360 applications is at Smashbox in Los Angeles. The brand has found a multitude of ways to take pictures with products, create videos, and even make your own lip-gloss. Their complete immersive experience is truly all-encompassing.
Is this influence more on cosmetic or personal care products?
CB and JR: As for AI and immersive experiences, these really have started with color but, within the next year or so we will see this grow with haircare then skincare.
This deeper sense of well-being is mostly seen in personal care with products that specifically address natural, experiential and sensorial products, offering immediate engagement benefits and product experience. You can also see it from a color cosmetic viewpoint, with highlighting and luminosity creating ethereal looks (think of the pastel colors and iridescent effects of the "unicorn" trend). Furthermore, there is a sense of magic and airiness that offers a more playful/happy, yet wearable look to color cosmetic applications. Within wellness there are also natural ingredient blends, impacting the trend and what has made essential oils a rising category.
How can one stay up on these cultural trends? Market research? Social media? Word of mouth?
CB and JR: As the world continues to move at a faster pace, there are more ways to gather insight information at a rapid pace. As with all trends, it truly is a combination of research from a more dynamic aspect than just social media, market insights and word of mouth. To truly gauge the impact of a trend or where to spot the trend, one needs to get out of the office and experience community and attend events first hand. The "tribe effect" is now more important than ever. Global trends are accessible locally just by connecting with your tribe.
Being abreast of new bio-sciences, healthcare applications for healing are just as important as knowing what art shows are being shown in new galleries and museums. Having your finger on the pulse of the broader aspect of the world, from arts to sciences via your tribe is the key to spotting future trends.
What can in-cosmetics North America attendees expect from this presentation?
CB and JR: Attendees can expect to be inspired to create. They will gain insights and a brighter perspective into emerging trends which are shifting our industry. Attendees will be able to walk away with tangible, actionable concepts that can be applied to concepts within the next 6-18 months.
Cherie Buziak and Jennifer Ritter will be presenting a session entitled 'Insights into future trends: From East to West how cultural trends can influence your next product from story to sale' in the Marketing Trends Theatre 2 on  October 12, 2017, between 3:45-4:30 pm at in-cosmetics North America. For more information please visit: https://northamerica.in-cosmetics.com/en/Sessions
Cherie will also be leading in-cosmetics North America's brand new programme for marketers 'Focus on Marketing: The Story Behind The Science' – find out more and register here: https://northamerica.in-cosmetics.com/en/about-the-show/show-features1/focus-on-marketing/
For free show entry, register at www.in-cosmeticsnorthamerica.com/register