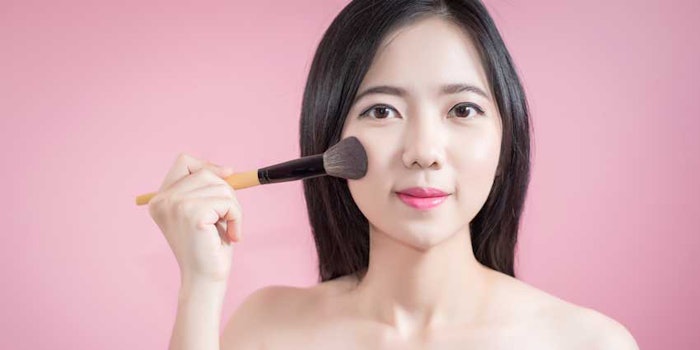 As the Asia Pacific beauty and personal care market continues to expand at a rapid rate, the upcoming in-cosmetics Asia will aim to provide visitors with insights, innovations and inspiration for new beauty and personal care product formulations.
What's New?
Natural and Sustainable Trends
Eva Baldaro, technical director at Hallstar, will give a presentation titled "The Next Generation of Cold Process Emulsifiers" focused on a naturally-derived cold process emulsifier that can create water or glycerin gels or create an emulsion by being added in any phase and at any time in the formulation development process. 
Natural Fragrances and Aromatherapy
Jo Chidley, chemist and founder of Beauty Kitchen, will host a presentation called "Consumer Trends in Europe for Natural Fragrances & Aromatherapy." This session will take a closer look at the blurring of the lines between health and beauty and the effect on natural fragrances and aromatherapy.
Anti-pollution Ingredients
Lipoid Kosmetik will showcase its active ingredient, HerbaShield URB, "a COSMOS-approved botanical based on watercress, horsetail and nettle extracts" that aims to reduce pollution-induced skin damage and aging. 
Sarah Gibson, exhibition director, was quoted saying, "We have pulled out all the stops for in-cosmetics Asia this year, with a number of brand new speakers, never-seen-before exhibitors and exciting ingredients – many of which have not yet been launched to market. We look forward to welcoming the whole industry to the show in just a few weeks' time."
in-cosmetics Asia will be held on October 31 through November 2, 2017, in Bangkok.