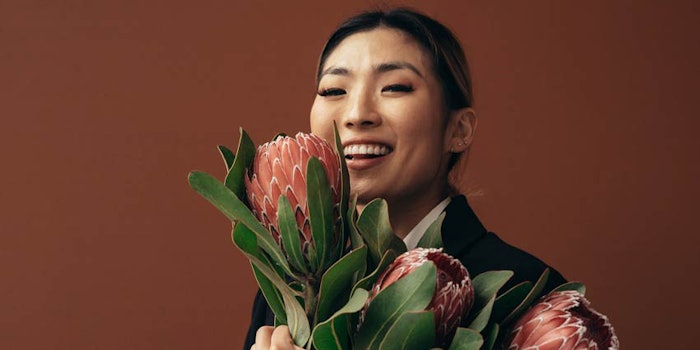 UPDATE: For a limited time, Beauty Accelerate's educational sessions are available for on-demand viewing for current and new registrants. Log in or sign up now for access through December 20, 2021.
Seventy-seven percent of Americans worry about the environmental impact of products they buy, per GreenPrint data. And every age bracket is willing to pay more for an environmentally sustainable product: 75% of millennials, 63% of Gen Z, 64% of Gen X and 57% of boomers. 
During Beauty Accelerate Virtual 2021, a range of experts from retail (Credo and Ulta Beauty) to brands (The Honest Company, Beauty Kitchen, Common Heir, Beekman 1802 and more) to ingredient and packaging innovators will set the sustainability agenda for the next wave of beauty innovation, from unique and efficacious natural ingredients to upcycled materials to waterless innovation and beyond. 
1. Sustainability & Business Growth
Sustainability is no longer a trade-off. It's a critical tool for brands to both do good and achieve growth and traction with consumers across generations. Featured brand and retail experts include:
Mindful Growth: clean, eco-ethical innovation leaders gather to discuss the market and consumer trends driving their missions, as well as the future of transparent, principled beauty. | Don Frey, The Honest Company; Tina Hedges, LOLI Beauty; and Bee Shapiro, Ellis Brooklyn
Conscious Beauty Upstarts: how do principles like sustainability and inclusivity drive product innovation, marketing and retail distribution? | Brad Farrell, Beekman 1802; and Cary Lin and Angela Ubias, Common Heir
How Conscious Beauty Embraces Brands on Clean, Sustainable Journeys: how Credo and Ulta Beauty's unique partnership helps brands deliver clean, sustainable beauty at scale by leveraging new tools and technologies. | Laura M. Beres, Ulta Beauty; Annie Jackson, Credo Beauty
2. The Sustainable Packaging Agenda
At least 47% of U.K. adults rate platic pollution as the most pressing environmental issue per Mintel. At the same time, 43% of U.S. consumers rank environmental impact "as extremely or very important for packaging," per McKinsey, while 55% of U.S. survey respondents "are extremely or very concerned about the environmental impact of product packaging." 
These concerns have impacted the beauty and personal care industry, which has escalated the adoption of sustainable packaging strategies. 
During Recyclable, Biodegradable Eco Smart Containers, the experts at Federal Package will outline the latest eco-smart sustainable containers, which provide the same form, fit and function as our standard containers and can be made with resins such as PCR, PIR and bio-based alternatives.
Fully recyclable, the containers discussed also break down in biologically active landfills without creating microplastics.
UPDATE: During Joining the Refill Revolution, Gary Myer and Michael Tognetti of WWP Beauty will discuss the trends around refillable packaging and how brands can better navigate through refillable and sustainable packaging design and implementation.
Myer was integral in developing WWP's Sustainable Analysis Tool, which is used to measure new package designs against existing commercial and competitive packaging. Prior to WWP Beauty, he developed hair and cosmetic packaging for L'Oréal.
Tognetti has a background in manufacturing that includes work in the beauty, pharmaceutical and liquor industries, as well as the resin industry, creating custom plastic masterbatch formulations, establishing global distribution partnerships, and facilitating audits of manufacturing facilities.
3. Waterless Innovation, Upcycling & Circular Concepts
A range of talks will explore new strategies to boost the sustainable credibility of brands to meet the expectations of today's and tomorrow's consumers.
Ethical Beauty: Waterless Bars, Upcycled Ingredients and Circular Product Strategies: formulating waterless products, including bars; sourcing and implementing upcycled ingredients; and designing products for a circular economy. | Jo Chidley founder, Beauty Kitchen
Upcycling Ingredients for a More Circular Economy: how upcycling can minimize waste and reduce environmental impact, while delivering new functionality for beauty. | Joél Mantelin and Sarah Phelan, Ashland  
Waterless Beauty: Making Products Better: how making better-performing products that are also sustainable will drive consumer purchases and move our sustainable future forward, faster. | Jim Perry, TaikiUSA
4. Next-generation Clean Ingredients
Technology experts will speak out on the latest breakthroughs transforming beauty and personal care products, including:
UPDATE: Regulatory and consumer scrutiny, paired with challenging aesthetic and formulation challenges, have complicated the development of consumer-preferred sun care. An upcoming briefing will address these issues, providing brands with the insights they need to drive winning innovation. In The Future of Clean SPF Protection, led by John Toner, director of marketing and innovation at Aprinnova, attendees will: learn about the U.S. FDA's latest sunscreen regulatory outlook; receive formulation insights for non-whitening, high performance SPF products; and gain insights on the latest clean UV dispersion innovation by Aprinnova: CleanScreen Z60SF.
Next-Gen Hair Shine Active from Green Chemistry + In silico Modeling: Plant-based, vegan and biodegradable technology for hair shine. | Cristiane Pacheco, Chemyunion Inc. 
Clean Science—Clean Skin Care: sourcing, developing and harnessing the sustainable power of nature for multifunctional ingredients that don't sacrifice efficacy. | Paul Lawrence, Biocogent, LLC
Tales From Plants and Mushrooms: how mushrooms, pumpkins and algae can create effective formulations for sensitive, dull and aging skin.| Alissa Frontauria, RAHN USA Corp.
UPDATE: In Hero Ingredients for Clean & Inclusive Hair Care, Ashlee Cannady of Aprinnova will present a case study offering critical learnings about how fast-growth, modern hair care brands like JVN Hair use hero ingredients to replace silicones and leverage multifun­ctionality for inclusive hair care without compromise.