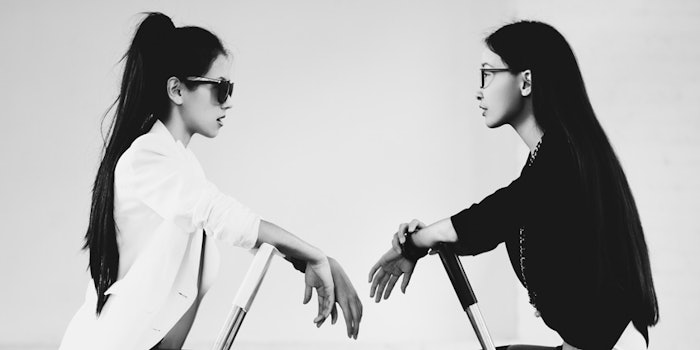 Throughout 2018, the resurgence of J-beauty has been turning heads in the beauty aisle. Known for marrying old-school principles with technology and environmental factors, J-beauty has been filling the shopping bags of everyone from Gen Z to mature consumers. 
Global Cosmetic Industry took the opportunity to speak with Florence Bernardin, founder of Information et Inspiration, about the timing of J-beauty's resurgence, what generations are most drawn to these products, what takeaways brands can utilize from J-beauty and what attendees can expect from her upcoming session at in-cosmetics North America. 
Global Cosmetic Industry (GCI): In your opinion, why has there been a resurgence in J-beauty? Why now?
Florence Bernardin (FB): There are several reasons that have led to this resurgence. Firstly, Shiseido's new president is really pushing the company in a very active direction which is combined with many new interesting launches taking place. The resurgence can also be attributed to the quest for minimalism which is something over-developed countries are looking for at the moment. Japan is home to the gurus of minimalism, for example, Mari Kondo and Fumio Sasaki.
There are also many socio-political and environmental influences in play too. Following the Fukushima crisis, Japan has started to focus on its DNA and the reputational prestige that the 'Made in Japan' seal has. Other factors include the country's preparations for the 2020 Olympics and the ban on Chinese manufactured Korean products that is driving more consumers towards Japanese goods.
GCI: Are there any specific generations or consumer demographics that seem especially keen on J-beauty?
FB: In my opinion, I think Generation Z and the mature population are the keenest on J-Beauty. Generation Z is in love with manga and Kawai beauty, meaning they want to recreate these looks for themselves. Mature consumers, however, are aware of the timeless quality of Japanese beauty products, which is something they feel is important when considering what cosmetics to buy.
GCI: What are the biggest takeaways that brands can utilize from J-beauty?
FB: Brands should take note of the perfect balance between the scientific backgrounds and emotional story-telling approaches that are used in the J-beauty market, as these factors offer efficacy and pleasure. J-beauty products never compromise on packaging quality and the products also include applicators. In addition, beauty advisors are very well educated regarding the products and offer a very high level of customer service. The pleasant experience of buying J-beauty products is more likely to encourage repeat customers.
GCI: What can attendees expect to learn during your presentation at in-cosmetics North America?
FB: My presentation will divulge the latest products that shine a new light on J-beauty, for example, shortcut products, natural beauty products and the evolution in hydration care, which all act as new beauty models. Furthermore, the presentation will discuss how the mature market is evolving in a very dynamic way towards the silver generation.
Florence Bernardin will present a session titled 'Rediscovering Japanese beauty – the new key drivers' on 17 October 2018 between 14:45-15:30 in the Marketing Trends & Regulations Theatre at in-cosmetics North America.