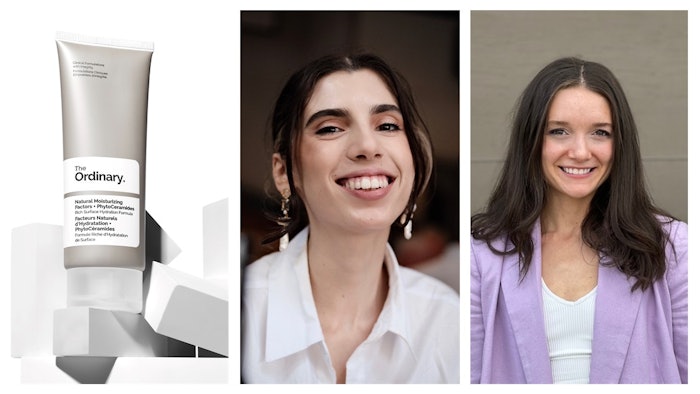 [UPDATE: ALL Beauty Accelerate SESSIONS NOW AVAILABLE ON-DEMAND] 
Content accessible to current and new registrants.
"Today's consumers want the beauty brands they use to source ingredients ethically, are transparent and authentic, appealing to the senses, and offer products with high efficacy," notes a recent Mintel report. In this environment, "consumers will choose what works for them more than what is popular on social media platforms."
Next month, the 4-day Beauty Accelerate Virtual will host "The Beauty of Transparency," a case study from DECIEM, a leading science- and education-first brand marketer.
>>>REGISTRATION IS NOW OPEN FOR LIVE/ON-DEMAND ACCESS .<<<
In this session, Rita Silva, Scientific Communications Manager of DECIEM, and Sydney Petrovic, Global Head of Brand, The Ordinary (a DECIEM brand), will discuss how transparency resonates with the brand's community.
These experts will describe the company's strategy and positioning, followed by a discussion of how these approaches connect the dots between marketing and R&D to communicate science clearly to consumers. 
Beauty Accelerate Virtual will connect the dots among emerging R&D advances, market and consumer trends, and supply chain innovations with focused discussions featuring newsmaker brands and retailers, up-to-the-minute data/analytics presentations, and breakthrough solutions from supply chain partners. Attendees will come away with the insights and connections they need to take their brands to the next level.
About Our Experts
Rita Silva's passion for formulation and product efficacy came to fruition during her time working in one of DECIEM's retail stores. While studying cosmetics science at the University College of London, she joined the DECIEM science communications team, responsible for ensuring DECIEM leads with clear science and not by cloudy marketing terminology. DECIEM's recent campaign, Everything is Chemicals, is the brainchild of Silva. Everything is Chemicals champions the use of science-backed, repeatable, experimental evidence being at the forefront of consumer education.

Sydney Petrovic has been with The Ordinary for more than two years, bringing a wealth of consumer brand experience from her previous roles at Canada Goose and Clarks. Having been recently promoted to Global Head of Brand for The Ordinary, Petrovic now leads The Ordinary's brand strategy evolution as well as the ideation and execution of global brand campaigns and product launches. Sydney acts as brand guardian to The Ordinary, ensuring that The Ordinary's tone of voice and brand identity remains in line with the brand's core values.
>>>REGISTRATION IS NOW OPEN FOR LIVE/ON-DEMAND ACCESS.<<<