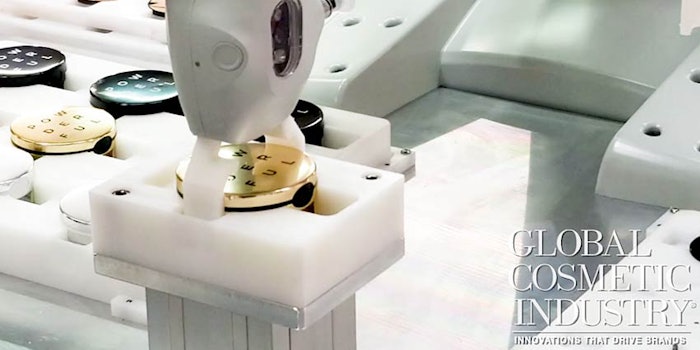 Powderful was among the attractions at this year's Cosmoprof WorldWide Bologna event. The project was created by centdegrés and allowed visitors to experience of the creation of a luxury makeup product "from the sketch to the store."
More video: Cosmoprof Bologna 2018 Breaks New Records
"Powderful is a cosmetic 'all-over' powder specially intended to have different uses," according to the organizers. "It can be applied as illuminating, eyeshadow, blush and even as lipstick."
The packs were created to emphasize the powder texture, which was baked with unique outlines and multi-colorforms.
The primary packing comprises a box and brush, "an all-in-one luxury object easy to carry."
The live back injection factory offered attendees a live demonstration of how a compact powder is made and compacted.