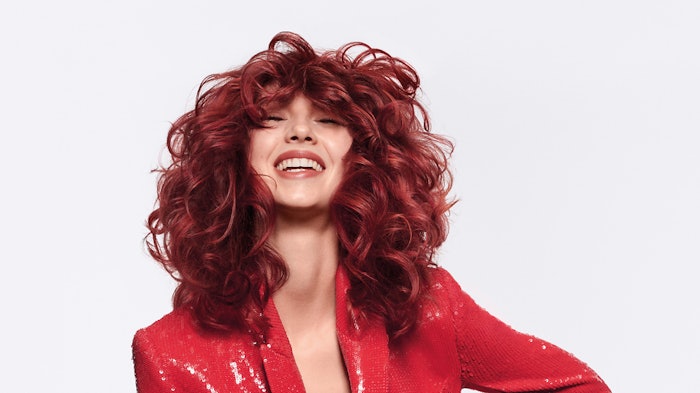 Courtesy of Goldwell
Goldwell collaborated with global trend agencies and color trend experts to announce the 2023 Color of the Year: Cherry Pop.
Cherry Pop is a rich and fiery red shade that embodies passion, seduction and excitement.
"I was truly honored to create Cherry Pop as Goldwell's Color of the Year 2023. Reds have always been synonymous with Goldwell and this particular shade is full of exciting possibilities in hair color. Long associated with prosperity and good fortune, this perfect red shade arrives just in time to celebrate Goldwell's 75th Anniversary," says Angelo Seminara, Goldwell Global ambassador. 
Cherry Pop Formula with Goldwell TopChic:
30ml Topchic 7RR@RR

20ml Topchic 7OO@GK

2ml @PP Pure Red

2ml @PP Cool Pink

50ml System 3% lotion
Cherry Pop Formula with Goldwell Elumen:
30ml RR@All

20ml GK@All

10ml Pk@All