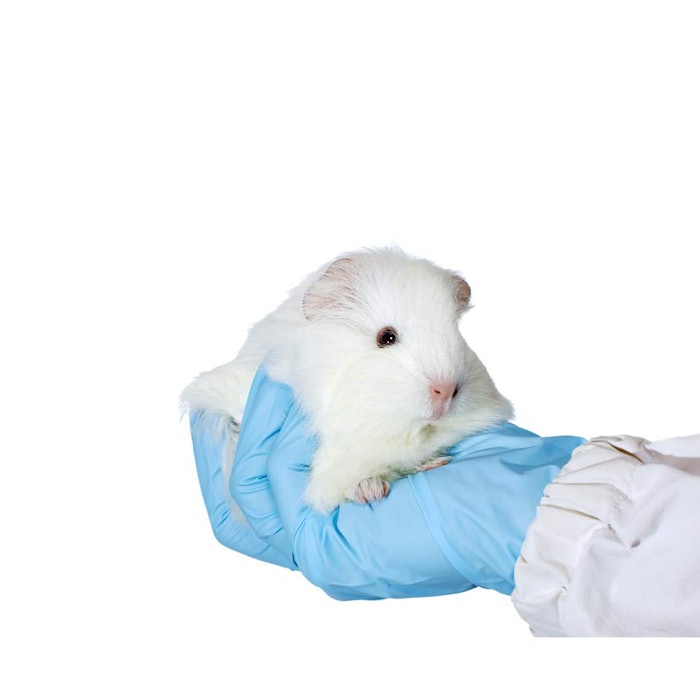 People for the Ethical Treatment of Animals (PETA) U.S. said it has new research suggesting nine leading cosmetics companies may be breaking UK and E.U. non-animal testing law by continuing to sell products that are also marketed in China, where tests on animals for cosmetics are still permitted.
However, a beauty brand has spoken out citing an animal welfare policy that has been in place.
PETA is demanding that the UK government investigate cosmetics companies including Benefit, Bliss, Caudalie, Clarins, Clinique, Dior, Estée Lauder, Gucci and Revlon, for "possible violations" of Cosmetic Products Enforcement Regulations 2013 which bans the marketing of cosmetics products and their ingredients that have been tested on animals.
Since March 2013, animal testing has been prohibited in the E.U. In June 2004, cosmetics companies that manufacture in China were given the option to market their products without first testing them on animals, which ended a long-standing requirement that cosmetics must be tested on animals to be sold there.
See more: Considering Test Methods' Impact on Your Brand
According to PETA, the animal rights group sent a "dossier of evidence" to Attorney General Jeremy Wright as well as to the Secretaries of State for Justice and Business, Michael Gove MP and Sajid Javid MP.
PETA said "Estée Lauder admitted the apparent violation of the E.U.'s marketing law," and also referenced "there was no denial from the other companies in an article in The Sunday Times, which covered PETA U.S.'s findings."
PETA also noted publicly available information from the Chinese Food and Drug Administration shows that cosmetics products which are readily available on UK stores' shelves are also registered under the same name and for sale in China.
Beauty Brand Responds
However, when reached for later comment on the matter, an Estée Lauder spokesperson told GCI the Estée Lauder Companies "does not rely on animal data for safety assessments under the EU Cosmetics Regulations" and adheres to an animal welfare policy which states: "We do not test our products or ingredients on animals, or ask others to test on our behalf, except where required by law." 
Further reading: The Necessity of Testing in New Product Development
Meanwhile, more countries are banning animal testing and a U.S. bill that would phase out animal testing of cosmetics nationwide reached the House of Representatives in June 2015 and is under review. To that end, certain companies such as L'Oreal and Unilever have already formed research collabor­ations with the U.​S. Environmental Protection Agency (EPA) to develop methods for assessing the safety of consumer products without using animal data.