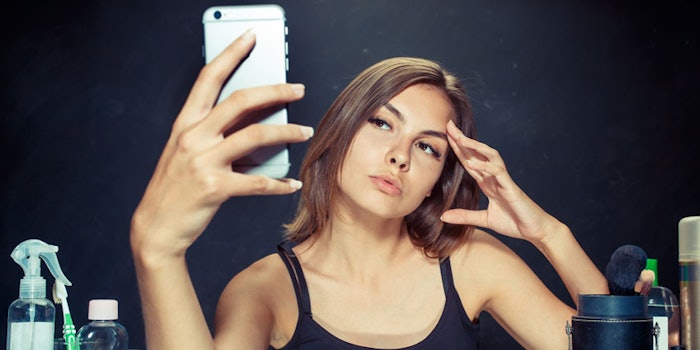 During the Viva Technology Paris 2019, L'Oréal and Alibaba launched the La Roche-Posay brand Effaclar Spotscan app on Alibaba's Tmall and Taobao platforms, allowing consumers in China to access the technology.
According to L'Oréal, this is the world's first web app to analyze acne-prone skin; and in China, 80% of young individuals are afflicted by acne whereas, on average, only one dermatologist per 60,000 consumers is available to provide professional and accurate treatment advice. 
As previously reported, Effaclar Spotscan combines L'Oréal's expertise in dermatology with Alibaba's artificial intellifence (AI) technologies. Based on 6,000 images of acneic skin collected by L'Oréal, Alibaba's AI scientists leverage deep learning to create a neural network model for acne testing that detects the link between visual information from a user's selfie and the type of acne. Based on this analysis, the app provides personalized advice and skin care recommendations to treat acne lesions and prevent them from getting worse. 
Lubomira Rochet, Chief Digital Officer of L'Oréal, commented, "This launch perfectly illustrates our vision of beauty, diversified and accessible to all, tailored to the needs and aspirations around the world and powered by digital."
Stéphane Rinderknech, CEO of L'Oréal China, added, "China is an important digital innovation hub, leading and inspiring the digital transformation of our industry. The launch of La Roche-Posay Effaclar Spotscan is a milestone in our partnership with Alibaba, aimed at providing disruptive beauty experiences and services."
Yeming Wang, General Manager Alibaba Cloud EMEA, added, "Millions of consumers on Tmall and Taobao suffer from acne. Through AI technology, they can now gain a better understanding of the state of their skin and choose the skincare solution that are right for them in an effective and convenient manner without even having to leave their homes.
The La Roche-Posay Effaclar Spotscan will make its debut on the Tmall and Taobao mobile app in June 2019.