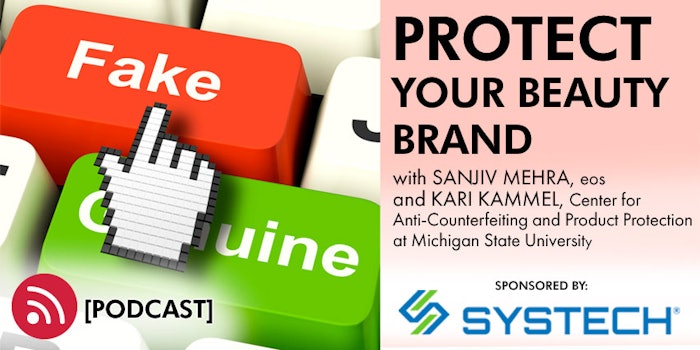 Product counterfeits, copycats and diverted products can harm consumers' health and their pocketbooks, damage brand reputations, threaten market share, and fund illicit activities in organized crime, illegal drugs and terrorism. The risks are real and growing, particularly in the age of globalization and e-commerce.
Our latest podcast, sponsored by Systech, addresses these issues in interviews with Sanjiv Mehra, who heads up the eos lip balm and skin care brand and serves as chairman of the board for ICMAD, and Kari Kammel, Esq., assistant director, education and outreach at the Center for Anti-Counterfeiting and Product Protection at Michigan State University.
Part 2, "Defending Your Brand," is available here.
Links to key resources are included below for further education: