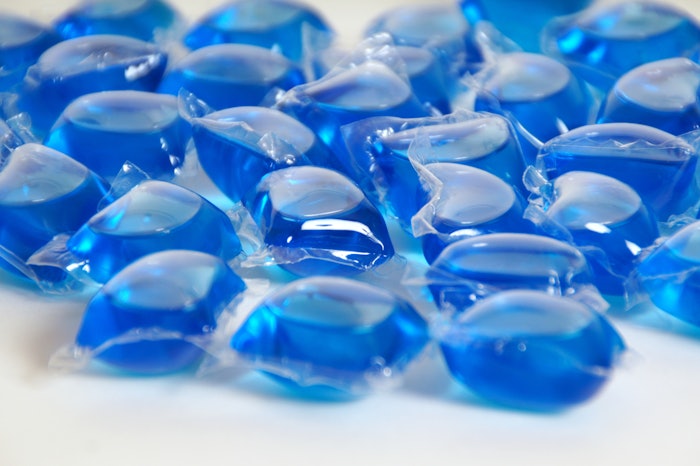 Blueland and Plastic Pollution Coalition are petitioning the Environmental Protection Agency to conduct health and environmental safety tests of polyvinyl alcohol and remove it from the Safer Choice List and Safer Chemical Ingredients List pending results.
Made Safe, Beyond Plastics, Plastic Oceans International, 5 Gyres, Lonely Whale and the Shaw Institute are also participating in the petition.
While the action focuses on the application of the chemical in laundry sheets and pods, polyvinyl alcohol is also used in cosmetic products as film former and viscosity agent. 
The move follows Blueland's commissioning of a study published in the International Journal of Environmental and Public Health that was conducted by researchers at Plastic Oceans International, which found that more than 75% of intact plastic particles from laundry and dishwasher pods can be released into oceans, rivers, canals and soil.