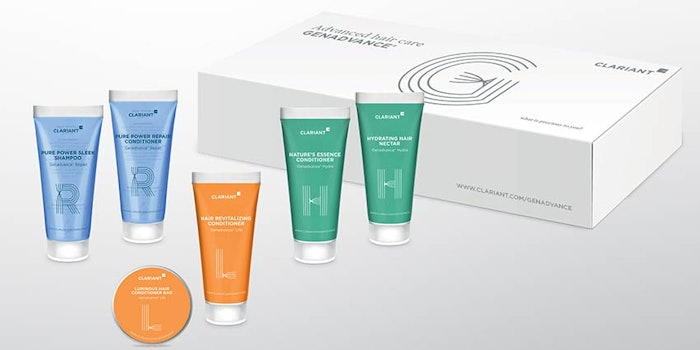 Clariant's Genadvance conditioning ingredient range made its US debut at NYSCC Supplier's Day. (Read up on this and other recent technologies in "9 Hair Care Innovations from in-cosmetics Global.") The range is designed to address naturally thin, fine hair impacted by stressful lifestyles, genetics or aging; hair that has been heavily damaged or weakened due to heat exposure or chemical treatments; and hair dried out by everyday elements.
The formulation technology reportedly overcomes conventional quaternary ammonium compound limitations in rinse-off conditioners and conditioning shampoos. The specialized treatments offered by the range also supports customized formulation development.
To show off the technology, Clariant created a range of formulations comprising Genadvance, including a Hydrating Hair Nectar and Luminous Hair Conditioner Bar.