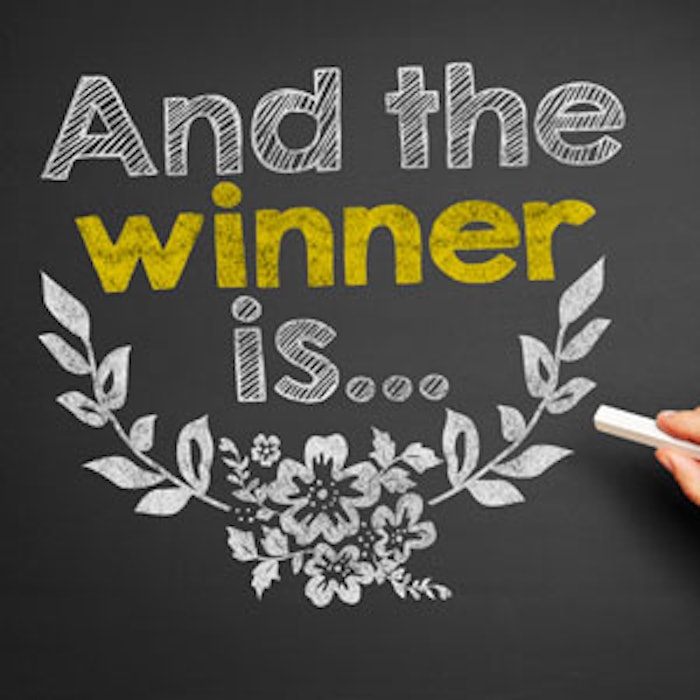 Following two days of nonstop networking and marketing, the sun began to set on in-cosmetics 2016 in Paris Wednesday night. But before the event came to a close, the much anticipated award winners from the Innovation Zone were announced.
"The nominated products combine innovative science and product features in a way that demonstrates substantial benefits to manufacturers and end-users when compared to existing ingredients," according to the in-cosmetics' website.
Givaudan's Neurophroline, the first generation of cosmetic active ingredients able to block the production of cortisol, won gold in the active ingredients category. Agrimer took the gold award in functional ingredients with its Seaweed Caviar, and Seppic did so in the green ingredient category with its Ephemer, a gametophyte extract taken from macroalgae cells grown in a laboratory. Capsum won gold in the sensory category.
Kevin Gallagher, retired president, personal care and actives for Croda, was awarded the Lifetime Achievement award. Gallagher thanked his wife, in-cosmetics and Croda in accepting his award.
Head over to Cosmetics & Toiletries for more on the in-cosmetics Innovation Zone Awards.