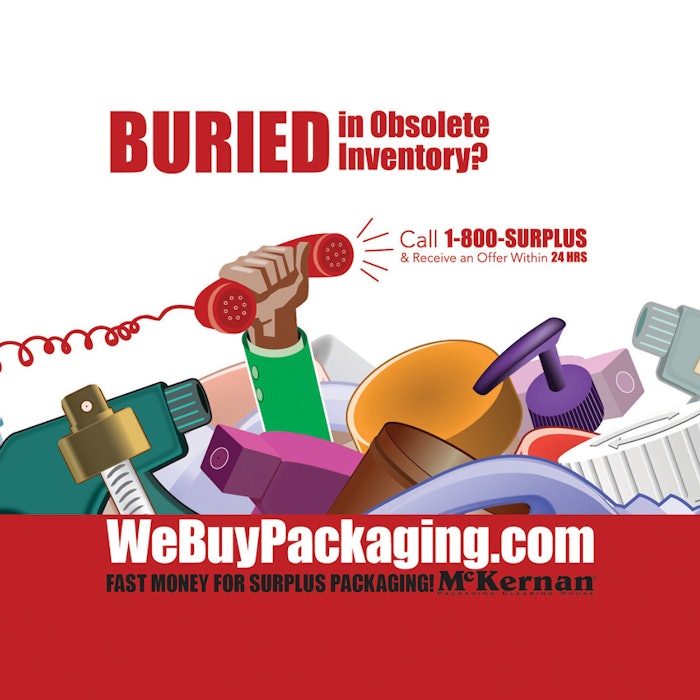 1. Pearlized Folding Board
 Neenah Packaging
www.neenahpackaging.com
Neenah Packaging's Pearlized Folding Board strives to bring luminescence and customization to a brand's package design. Neenah Packaging's custom capabilities allow brands to create virtually any color for on-brand packaging.
2. Perfect Cover Plus
 Lady Burd Cosmetics
www.ladyburd.com
Perfect Cover Plus from Lady Burd Cosmetics is a concealer pencil that comes in a lightweight, blendable formula. The pencil doesn't require sharpening and easily twists up when concealing, covering, correct and contouring.
3. PatcH2O
BASF
www.basf.com
For hair and scalp, PatcH2O (INCI: Water (aqua) (and) Glycerin (and) Trehalose (and) Urea (and) Serine (and) Pentylene Glycol (and) Glyceryl Polyacrylate (and) Algin (and) Caprylyl Glycol (and) Sodium Hyaluronate (and) Pullulan (and) Disodium Phosphate (and) Potassium Phosphate) is intended to deliver benefits for rapid and lasting hydration. Its bio-polymer network consists of hyaluronic acid, alginate and pullulan and forms a shield on the surface of damaged hair. These natural moisturizing factors are gradually released into the hair, rebalancing its moisture levels, without oily residue.
4. DSM Sunscreen Optimizer
DSM Personal Care
www.sunscreen-optimizer.com
The DSM Sunscreen Optimizer is a virtual, in silico lab that allows sunscreen formulators to choose and combine UV filters for sun protection products. The Sunscreen Optimizer is free to use and is compatible with mobile and tablet devices.
5. Soy Based Polish Remover
Diamond Cosmetics
www.diamondcosmetics.com
Soy Polish Remover from Diamond Cosmetics is a healthy and eco-friendly alternative to acetone and non-acetone based nail polish removers. Diamond Cosmetics allows customers to create their own unique formula for a salon or spa by choosing from a selection of glass bottles, adding an essential oil and creating a custom label.
6. Envases Aluminum Fragrance Bottles
ABA Packaging
www.abapackaging.com
ABA Packaging offers aluminum bottles with crimp or threaded
neck finishes and aerosol cans with 1" openings. Both the bottle and cans can be provided with decorated finishes, including hot-stamp foil printing.
7. Perfect Pull Open Facial Sheet Mask
Taiki
www.taikibeauty.com
Taiki offers nonwoven cosmetic masks in a full range of pre-moistened, gel and aquatic beauty, as well as patches. Its Perfect Pull Open Facial Sheet Mask allows for quick and easy application due to the side tabs located on each mask.
8. Mineral Glass
Verescence
www.verescence.com
Verescence's mineral glass is made of colored scrolls that create unique design within the glass. With this technology, Verescence can customize each product in a unique way. A broad range of colors is available with the possibility of having several colors on the same scroll. The size of the colored veins can vary from very thin and concentrated to very large and scattered.
9. Holographic Cold Foil
Indentipak, Inc.
www.identipak.com
Identipak's Holographic Cold Foil finishes are new to its sampling services. The finishes can be printed on various films, and provide a shiny, high-end finish to sampling solutions.
10. Powder Spray
Yonwoo
www.yonwookorea.com
Yonwoo has launched a new pump for dispensing powder evenly with the press of an actuator. The new Powder Spray was designed for use in dispensing SPF powders, dry shampoos, and body and face powders.
11. WeBuyPackaging.com
McKernan
www.webuypackaging.com
For nearly 60 years, McKernan Packaging Clearing House has helped companies free up valuable warehouse space. The company will evaluate surplus packaging and have an offer by the next business day.