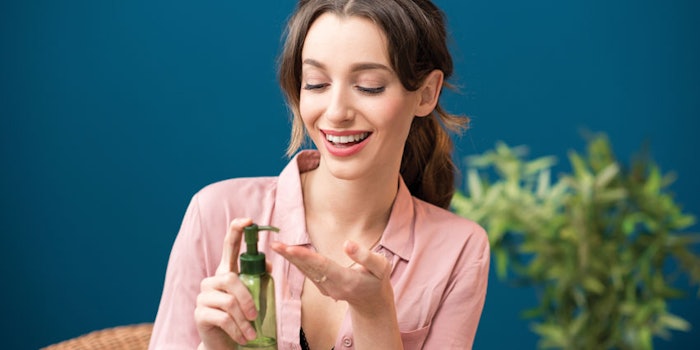 The natural and organic personal care market is set to achieve market volume of $22 billion by 2024, according to Persistence Market Researcha. Paired with the rising numbers of non-natural sustainable innovations coming onto the market, brands are rapidly reshaping the marketplace and creating new avenues for differentiation in a sea of product and brand choices.
Consumer Values Matter
In a survey published by Nielsenb, 66% of global respondents reported that they were willing to pay a premium for a sustainable product, and half of those respondents were influenced by key metrics such as "fresh, natural and/or organic ingredients" (69%), as well as the manufacturer's environmental track record (58%) and commitment to social values (56%).
It's no surprise that, according to a Kline Group reportc, beauty products on the U.S. market touting clean and green credentials grew 9% in 2017, double that of the conventional cosmetics and toiletries market. Growth was driven by the rising naturalness of the color cosmetics sector, as well as the expanding reach of natural, organic and sustainable beauty and personal care across every tier of retail, from big-box stores to pharmacies to department stores to traditional natural-focused stores.
The resource-intensive global beauty market has taken a lead in many corporate social responsibility (CSR) initiatives, as seen when L'Oréal was recognized as a Global Compact Lead for its strong commitment to the United Nations (UN) Global Compact and its Ten Principles for responsible business. The UN Global Compact also selected L'Oréal's senior vice president and chief ethics officer, Emmanuel Lulin as SDG Pioneer for Advancing Business Ethics. According to the company, this is "the first time that this recognition is awarded to a Chief Ethics Officer."
At the time of the announcement in September 2018, Jean-Paul Agon, chairman and CEO of L'Oréal, noted, "Bringing about change requires both the long-term commitment of top management but also the daily engagement of each employee. It is only together that we can further our efforts as an ethical corporate citizen."
But creating a more natural, sustainable or ethical brand is easier said than done, and has required immense amounts of new innovation in product development, operations, manufacturing, sourcing, company missions and marketing strategies. It also takes a strong commitment from management, as seen with L'Oréal, as well as Procter & Gamble's rapid development of Head & Shoulders packaging from reclaimed ocean plastic.
Check out the November 2018 digital edition to learn how a handful of innovators are helping change the landscape.
Footnotes/Captions:
awww.persistencemarketresearch.com
b"The Sustainability Imperative"; www.nielsen.com
c"Naturals Move Up from Niche to Mainstream"; www.klinegroup.com