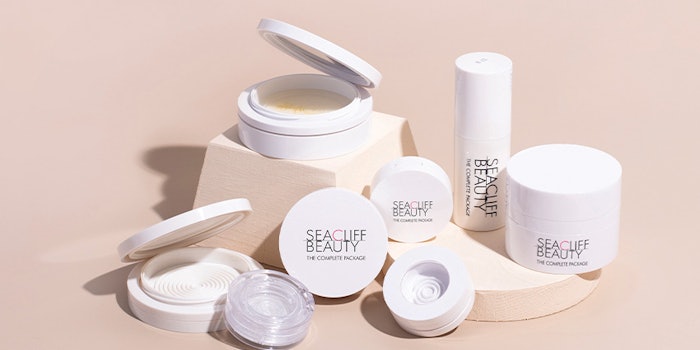 2020 was filled with adjustments to our daily routines that impacted what products we purchased and how we received them. As a result, turnkey and packaging companies had to make their own adjustments that would reflect their customers' desire to fulfill consumer demands.
The pandemic has caused companies to pause and prepare a new course of action best suited to this new climate.
"As the industry has evolved over the past year we have experienced growth in opportunities," says Jesse Miller, senior VP of business development at QRS.
To dig deeper, we reached out to industry insiders to get their thoughts on the trends they are seeing in turnkey and packaging and what products and services they are offering to customers that reflect those growing trends. The key outcomes of 2020, per these experts, focused on streamlining production processes, running leaner and the persistence of pandemic-related trends.
Featured experts*:
Cosmetic Group USA
FusionPKG BeautyLab
QRS
SeaCliff Beauty
Accelerated Production
"The day of the first shut down, we immediately moved toward digital outreach and have tried to make it easy for brands to see new launches on our various platforms," says Jessica Tarangioli, vice president business development, FusionPKG BeautyLab turnkey division. "We have been working to significantly reduce launch timelines for our customers to fill in disrupted launch schedules due to the pandemic. The faster we can move, the faster they can launch new items."
Tarangioli continues, "With our in-house laboratory and thousands of stock packages, we are able to meet those aggressive timelines. We consistently push ourselves and our teams to be 100% customer-centric. Maybe even more now than ever."
Vonda Simon, founder and owner of SeaCliff Beauty, says: "Brands are trying to streamline their manufacturing process to limit any potential production issues or delays. As we've seen this year, shutting down businesses can affect logistics and operations. By streamlining these processes and working with a company that offers full turnkey services we can reduce the likelihood of those issues."
Todd Shea, senior vice president, innovation and client strategy at Cosmetic Group USA, says: "We have expanded our formula library to offer faster speed-to-market solutions for brands, expanded automation to reduce costs, and look forward to opening our new state-of-the-art facility in the spring of 2021."
Running Leaner
"We have seen brands scale back to run leaner and QRS has been able to assist them," says Miller. "Many brands have recognized the need to concentrate on marketing, sales and distribution, while leaving the operational struggles to others who may be better equipped to deal with those challenges. Toward this end, QRS has been able to help by taking on project management, development, sourcing, and supply of packaging and full turnkey. This has freed up the brand management to focus on sales."
Shea adds, "We continue to see growth in the demand for complete solutions (packaging, story and formula from one provider) from our branded customers."
For the full article, check out Global Cosmetic Industry's January 2021 digital magazine.