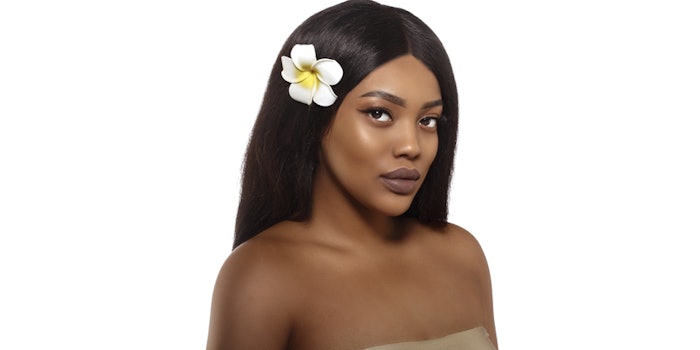 Beauty brands, now more than ever, are pressured to prove that they are providing natural, sustainable and effective ingredients in consumers' favorite go-to products. We reached out to industry insiders to gauge how the various beauty categories are adapting to consumer needs and what recent launches and services reflect those trends.
Featured insiders…
ABA Packaging Corp.
Acme-Hardesty
Alpha Packaging
BASF Personal Care North America
Bio Component Research
Campo Research
Centerchem
Croda
Evonik
Givaudan Active Beauty
Grant Industries, Inc.
IFF Lucas Meyer Cosmetics
LipoTrue
McKernan Packaging Clearing House
Oh, Oh Organic
Praan Naturals
Sabinsa Corporation
SamHwa USA
Symrise
Sytheon
Tagra Biotechnologies
1. Upcycled ingredients
"As sustainability and the zero waste movement continue to gain momentum in personal care, we're seeing an increase in innovative upcycled ingredients," says Jennifer King, director of marketing, cosmetic ingredients at Symrise. "This process of upcycling elevates components of materials that would otherwise be discarded, and repurposes them for beauty care products. These responsibly sourced ingredient stories are appealing for conscious-minded consumers."
King continues, "Symrise Cosmetic Ingredients has partnered with our flavors division, a key producer for the fruit juice industry, to introduce three new upcycled oils for 2021. These oils are created via sidestreams from the food industry by repurposing the discarded fruits to create a new collection of oils for the personal care market. Symrise Cosmetic Ingredients is excited to launch this new collection of sustainably sourced, fully traceable oils including pomegranate, sour cherry and pumpkin. In addition, Cranberry 360 is another collection of upcycled oils and extracts."
Arnoldo Fonseca, marketing manager, Evonik, says, "For the first time in many American consumers' lifetimes, they experienced the feeling of scarcity as they stared into empty shelves at stores during the start of COVID. This has helped usher greater consideration for concepts like the supply chain of products and ultimately to consideration of sustainability and side-trends like upcycling."
Fonseca continues, "Late last year, Evonik launched a new line of botanical active ingredients under the TEGO Natural brand, and some of these ingredients conform to the upcycling trend. For instance, our TEGO Natural Citrus consists of phytochemicals relevant for cosmetics, like luteolin extracted from leftover peel 'waste' from tangerine cultivation."
For the full article, check out Global Cosmetic Industry's March 2021 digital magazine.