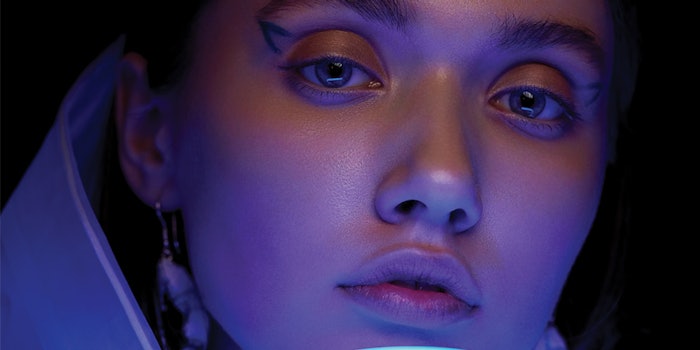 Featured insiders…
Chemyunion
Cosmetic Solutions Innovation Labs
Euromonitor
Fashion Snoops
Goldn
Grace Kingdom Beauty
International Cosmetics Science Centre A/S (ICSC)
Novi Connect
Overnight Labels
PPC Packaging
Qosmedix
Revieve
Seppic North America
Shin-Etsu Silicones of America, Inc.
The Latest International Monetary Fund global economic outlook (as of October 2021) is forecasting 4.9% economic growth for 2022, compared to 5.9% for full-year 2021. While "advanced" economies were downgraded, select "emerging" and "developing" economies have been upgraded.
As beauty prepares for a new year, the industry faces an uncertain path for the pandemic, in addition to new consumer shopping patterns and grueling supply chain challenges.
The team at Chemyunion illustrates the complexities of beauty's new reality: "If instrumental efficacy was enough before, now the testimony of thousands of digital influencers around the world will be more important for purchase decisions. In addition, the transparency of the entire creation, acquisition and validation process is fundamental for the brand's survival."
"The supply chain is still continuing to experience difficulties due to the pandemic," says Ginger King, president and CEO of Grace Kingdom Beauty, "resulting in brands needing to swap out ingredients at the last minute for 2022 launches. As a result, consistency and quality of products may not be optimal as, even with the same ingredient names, the performance or stability could be affected. Brands must qualify multiple sources of ingredients and do all testings prior to launch. When in a pinch, there must be alternative sources, noting which batch is using the alternate source. For single-source proprietary ingredients, the brand must forecast enough volume ahead of time to prevent last-minute scramble, often caused by consumer demands or TV appearances or retailer pushes."
In addition to challenges, there is also growth, with some sectors having surpassed pre-pandemic sales totals. And, as always, there are emerging trends that brands can leverage to capture growth, as well as new innovations that will continue to reshape the industry.
To get a sense of what to expect in 2022 and beyond, we checked in with trend forecasters, product developers, suppliers and much more to create a picture of the industry's next phase. Taken as a whole, they offer a sense of beauty's potential.
For the full article, check out Global Cosmetic Industry's November 2021 digital magazine.