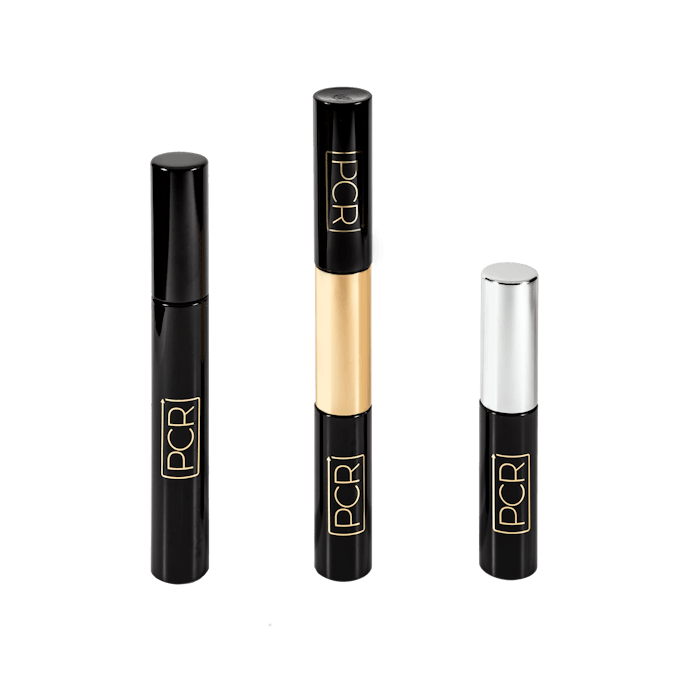 Global Cosmetic Industry recently spoke with insiders to learn about recent color cosmetics packaging launches.
Post-Consumer Recycled Packaging
Stephane Barlet, global account director, Albéa Cosmetics and Fragrance, says, "Albéa is accelerating the use of mechanical and chemical post-consumer recycled (PCR) in its rigid cosmetic packaging to lower the environmental impact of the use of virgin raw material. Recently, we have launched mascara and lip gloss packs made from 60% of PCR, as well as the first jar for face care with up to 100% chemical recycled Copolyester. Both products are manufactured in the plant of Albéa Matamoros in Mexico."
Jeff Carbone, sales manager, south region, Baralan, says, "Baralan now offers sustainable components in varying post-consumer recycled percentages. The company's range of closures produced in their own production facility in Italy, which have been traditionally produced in polypropylene, are available in three PCR levels: a base level of 30%, an intermediate level of 60% or a full level of 100%. Baralan's new sustainable items will be developed in an effort to promote a circular economy throughout the cosmetics packaging industry that advances the evolution towards more conscious beauty and allows for a tangible sustainability approach."
For the full article, check out Global Cosmetic Industry's May 2022 digital magazine.