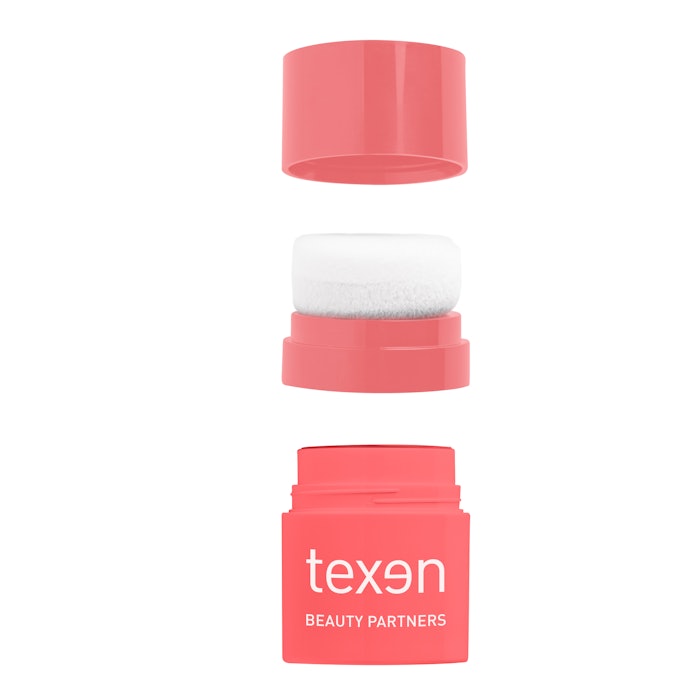 Texen has debuted its Rainbow Collection at Makeup in Los Angeles, which features a complete skin care and makeup routine with eight eco-designed accessories. 
The collection brings together a range of solutions selected from Texen's partners around the world.
Each product was chosen thanks to its adaptability to multiple uses, zones of application and formula combinations for brands.
The collection includes:
Double Eyes: At one end a bevelled tip highlights the edge of the eyelid and on the other end, the tip corrects and sharpens the line.
Double Brows: The pointed tip colors and defines the brow, while the brush softens and tames.
Double Crease: The brush serves to reveal or soften contrast on the face. It can be for concealer, highlighter, contouring or blush.
Double Cheeks: With this applicator, the solid formula appears with a twist, while the foam tip ensures perfect application.
Double Star: The dual accord between solid formula helps apply, blur and define, offering intensity for brows, eyes, lips or face. 
Double Lips: A solid formula and a foam applicator go hand in hand for a multitude of makeup solutions associating all types of formulas.
Double Face: This accessory dispenses loose powder and fixes it in place with its foam tip.
Double Brush: At one end a stainless steel ball preps the skin with a massage, activating microcirculation. The other end serves to apply the formula and unify the complexion.