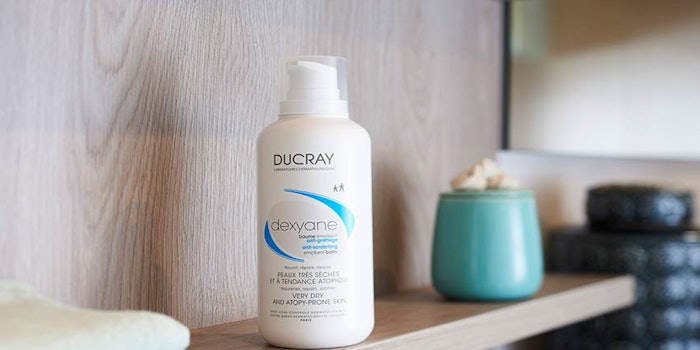 Laboratoires Ducray announced the selection of RPC Bramlage's AirFree aireless solutions for Dexyane, its new anti-scratching emollient.
The AirFree Vega bag-in-bottle and Ecosolution airless pump will be key components of Dexyane balm's packaging. The Vega's co-extruded airless bottle and multilayer pouch with EVOH barrier protection preserves active ingredients.
The Ecosolution pump, made completely of plastic with no metal parts, is produced using 50% fewer parts than the traditional dispenser (four, as opposed to the standard 10).
Both components make it easier for users to release precise doses, and to reach any and all parts of the body.