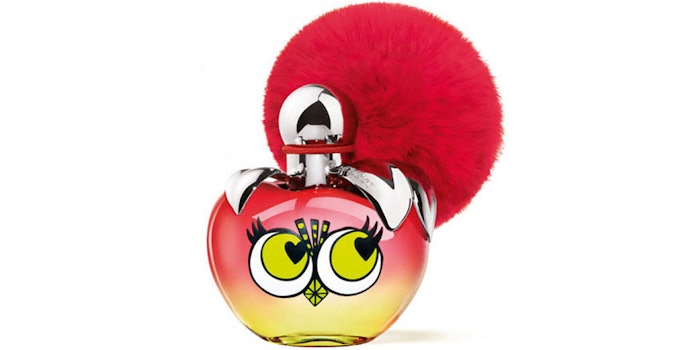 Nina Ricci is hoping to attract a younger clientele with the launch of its limited-edition fragrance collection. The three scents—Luna, Nina and Bella—are based on a monster theme. Cosfibel was asked to help showcase this concept on both the bottles and boxes with custom-made accessories.
Cosfibel created a pom-pom bobble in turquoise, red and fuschia. The bobbles were designed to cling to the neck of the bottle. Each bobble was developed using synthetic fibers. 
Consumers who purchase the fragrances are gifted a faux fur pouch, designed by Cosfibel's Promotional Luggage Department. The pouch is decorated with a woven patch and showcases a pair of eyes that have been sewn onto the hot pink fur. The pouch's black lining is made of poly-cotton. Its wrist-strap is stamped with "Les Monstres de Nina Ricci."