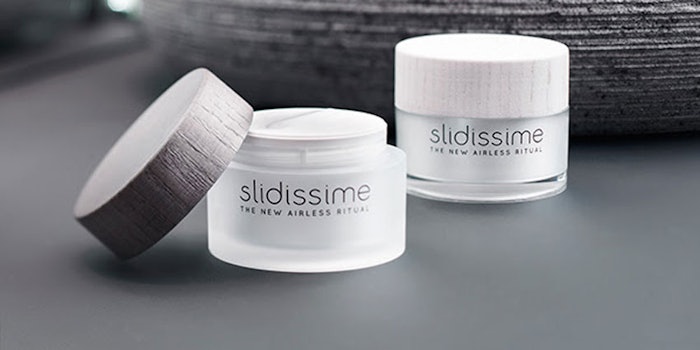 The airless packaging market is estimated to be worth $6.34 billion in 2024, with the industry's expected valued to be $4.13 billion at the end of 2016. This is due to companies realizing that opting for airless packaging saves space, uses less materials and ultimately cuts down on costs.
The debut of Slidissime, an airless jar that has been designed to protect the enclosed formula to prolong the duration of the product while also allowing easy dispensing, was recently announced. This product is a patented system developed by RPC Bramlage France.
How it Works
The Slidissime system is designed so that the formula neither comes in contact with the air nor the consumers' fingers.
According to the company, this system guarantees hygienic use and protection of the formula from oxidation. It hopes that this will decrease the use of preservatives in products and allow for more natural ingredients to be used.
Consumers can slide fingers across the ridge to dispense the product that is ready to be used instantaneously.
Slidissime is available in two sizes: the Diamond 50ml, with thick walls, and the Quartz 50ml, with a more compact shape.