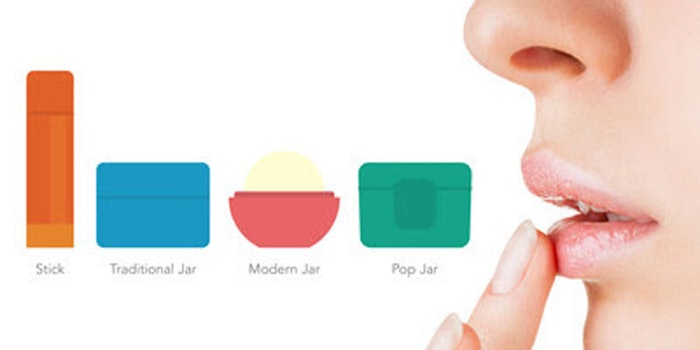 Fun, portable and modern. That's what female consumers prefer when it comes to lip balm packaging, a category that is projected to grow more than 4% by 2020 to $2 billion, according to packaging company TricorBraun.
The company conducted research using focus groups made up of females ages 11-30 who had used lip balm on a weekly basis during the past six months. They answered questions regarding purchase motivators, preferred packaging aesthetic, function and formats of the stick, traditional jar, modern jar and the upcoming pop jar.
The Results
Stick format: Simple, convenient, hygienic, portable, but "easy to lose."
Modern jar format: trendy, easy and hygienic.
Pop jar format: fun convenient, appealing, but want to "avoid touching the product."
According to the company, features such as intuitiveness, having a fun factor, trendiness and visual appeal outrank size, ease of opening/closing, cleanliness and portability.
Rachel Murphy, industrial designer at TricorBraun, stated, "Our industrial design team fully understands that it's not enough to design a beautiful package. It must be useful, meaningful and relevant to consumers' lives. In this demographic, germ-free application was very important. Consumers make their purchases based on products that work for their personal needs so through package design we need to deliver the best possible user experience. Only then can packaging help build brand loyalty and win on shelf."