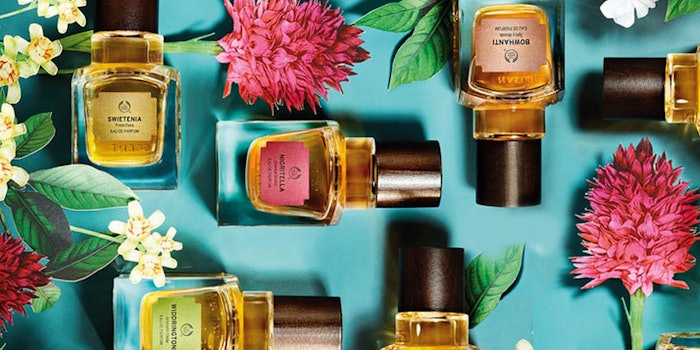 The Body Shop's five new fragrances have been created to show Mother Nature a little love.
According to the company, The Elixirs of Nature collection is respectful of the environment starting with the manufacturing of the fragrances and ending with the packaging.
The 100% recyclable packaging, produced by Verescence, is made of Neo Infinite Glass, which comprises: 
90% recycled glass
25% flint household cullet
65% in-house cullet
10% raw materials
According to Verescence, for every 1 million Neo Infinite Glass bottles produced, 71 tons of sand are saved, as well as preventing 45 tons of carbon emissions.