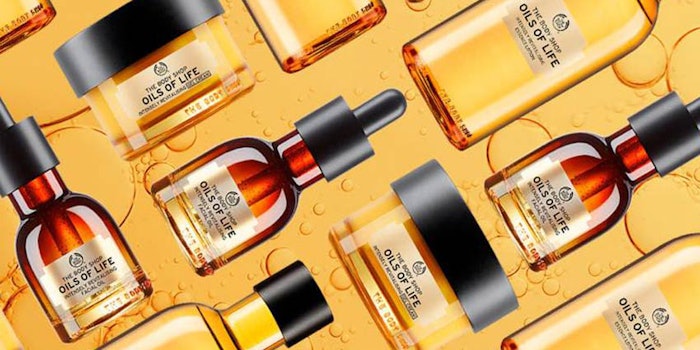 With the rise of natural beauty, consumer demands for more ethical brands and the general increase of interest in all things wellness, it would seem that The Body Shop, which L'Oreal acquired almost exactly 11 years ago, should be growing rapidly. Instead, multiple news outlets are reporting that L'Oreal is exploring the sale of the ailing natural beauty pioneer for $1.1 billion, about what it originally paid to purchase the brand.
In November, L'Oreal reported that The Body Shop's sales rose 0.5% like-for-like, with improved growth in North America and weakness in Hong Kong and Saudi Arabia. Yet a recent Bloomberg post points out that, while L'Oreal's total organic growth was 5.6% in the third quarter of 2016, The Body Shop achieved just 2.8% growth in the same period.
The problem, as Bloomberg points out, is that, unlike Unilever's purchase of Seventh Generation, The Body Shop won't significantly boost a strategic acquirer's sales. The brand is simply not new, unlike Honest Beauty, nor is it positioned in the fast-growing premium category.
That said, M&A activity is hot, and Bloomberg notes:
 Any acquirer would need to do some heavy lifting, such as closing much of the retail network, investing in online and social media and giving The Body Shop a millennial-friendly makeover. But amid a shortage of conventional targets, a tricky restructuring opportunity might appeal.