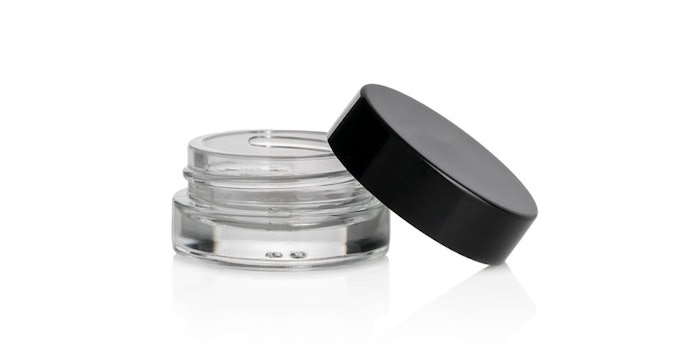 Quadpack's makeup division has created the Airtight Glass pot for products ranging from lip color, to gel eyeliner, to creamy or mousse eye shadow.
The Details
The 5g pot has been tested at the company's lab using standard leakage tests and weight-loss—thermal shock—tests and has been found to keep formulas from drying out.
Quadpack explains that the pot was designed with materials, such as its pressed glass container and ABS cap with gasket, which are highly compatible with volatiles and silicones.
The glass pot can be frosted, silk screened, hot stamped or spray coated for added creative decoration.
The cap can be decorated with a matte coating, UV varnish or metallization, along with traditional decoration techniques.