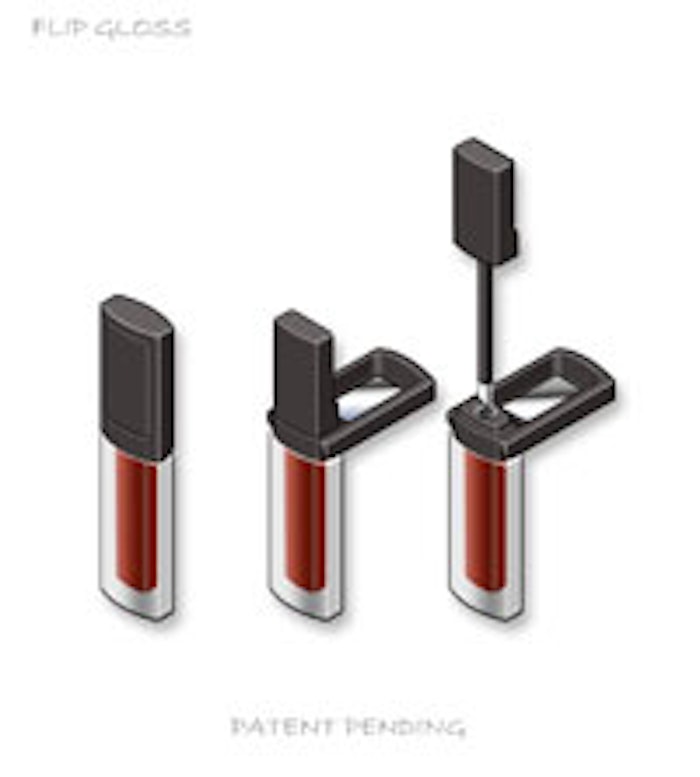 World Wide Packaging LLC (WWP) has developed a unique package for lip gloss, dubbed 'Flip Gloss' due to its flip-down top.
The wide front of the innovative package allows for a variety of creative branding opportunities, and images can be embossed on the top portion. 
The product's heavy wall vial base and absence of threads create a very thin, full-size package. The flip-top, which is available with or without an integrated mirror, enables easy removal of the application rod, as the cap is secured when the top is flipped down.