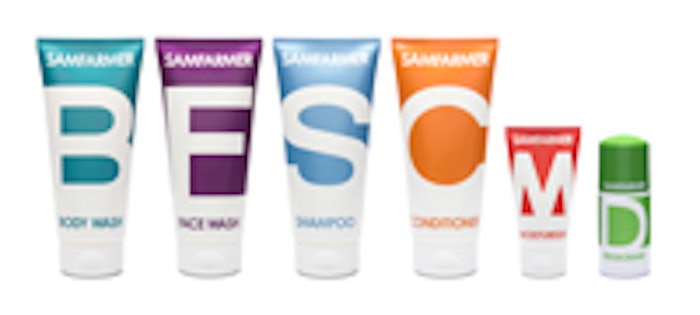 Fusion Packaging was honored as a member of the Dallas 100 for its third consecutive year. Founded and managed by the SMU Cox Caruth Institute for Entrepreneurship, the organization scans the business environment to identify the 100 fastest-growing privately held companies in the Dallas Metroplex to recognize, and Fusion Packaging was bestowed this award for its impressive percentage of growth during a two-year span, as well as its initiative, dedication, determination and entrepreneurial spirit.
Lablabo debuted its new location on Dec. 18, 2012. The new address is Technosite Altea, 269 rue Georges Charpak, 74100 Juvigny, France, and it features a newly implemented clean room environment to help Lablabo pursue its aim of the highest level of quality.
Cosfibel acquired Parisian gift design agency Gift ID and Hong Kong-based Asian Luxury. Both will report to Cosfibel Premium. These acquisitions will help Cosifibel develop new projects in the set-up luxury boxes segment, as well as a better commercial network through its existing branches in New York, Singapore, and Sao Paulo.
Dutch beauty packaging company Fasten Packaging opened a new headquarters in Hoorn, The Netherlands. The 700-square-meter space was the site of an inauguration party on Dec. 12, 2012, where attendees could view the new facility, including watching a 3D printer put finishing touches on a complex spiral soap pump in the technology room, viewing favorite bottles and containers collected by company's CEO Lars Fasten in the inspiration room, and touring the testing room, where products are put through experiments to assure they work correctly.
Diamond Packaging announced an ownership restructure, in which Karla Fichter acquired her sister Kirsten Werner's share of the company in a transaction finalized on December 27, 2012. Now, in addition to her role as the company's CEO, Karla will also act as chairperson of the board and president.
New on the Shelves
M&H Plastics worked with Sam Farmer on the launch of a new range of hair and skin care products targeted at teens. The product range comprises Shampoo, Conditioner, Moisturiser, Face Wash, Body Wash and a Deodorant, and the company selected M&H's 50mm diameter 200ml tubes and 35mm diameter 50ml tubes with white Softline caps, plus a 50ml roll-on deodorant bottle with printed overcap. The products were printed in-house by M&H using a new metallic ink, which gives a premium image, and the packaging design incorporates a bold graphic initial capital letter on the front of each pack representing the initial letter of the product.
M&H Plastics also worked with hairstylist Tara Smith and LF Beauty (UK) for the packaging for Smith's eponymous Tara Smith Vegan Haircare line. Smith selected a collection of Boston Round HDPE bottles in a range of sizes for the products, as well as color-coordinated flat flip top caps that were printed around the periphery with her signature. On the 100 ml bottles, the eye-catching packaging features a range of images of colorful birds on pressure-sensitive labels labelled by CCL Label Castleford. Additionally, the shrink sleeves for the 250 ml bottles were manufactured by CCL Label Decorative Sleeves and were applied and shrunk onto the bottles by Blue Frog Packing. The labels provide distinct shelf appeal using 360-degree imagery from the top to bottom of the label.
Knoll Prestige Packaging developed and manufactured the Christmas sets collection for the Bulgari Mon Jasmin Noir fragrance. Inspired by Florence's Boboli Gardens, the packs are cylindrical coffrets designed to reflect the magic and refinement of the fragrance. The coffret for the Deluxe Edition has a handmade rotation system, and the fragrance and body care products are housed in velvety, black flocked vacuum forms centered in each of the coffret's three arches. The wrap's decorative pattern mixes golden offset mesh with hot-stamped flowers on pearl finished paper, and each coffret is finished with a looped, pre-tied double satin ribbon handle.
New Launches
SeaCliff Beauty Packaging developed a unique push-button tottle, which is made up of an inner EVOH tube that is underneath an ABS material overshell. With the hard overshell, the component is designed to provide an upscale look and increase perceived value. The overshell features buttons on both sides that are pressed together in order to dispense the product with ease. Additionally, the tottle features a prominent cap that snaps close and locks to prevent any leakage. The full component can be metalized, and the buttons and overshell can be injection molded in different colors. Custom color spray, silkscreen, and hot stamp printing is available as well.