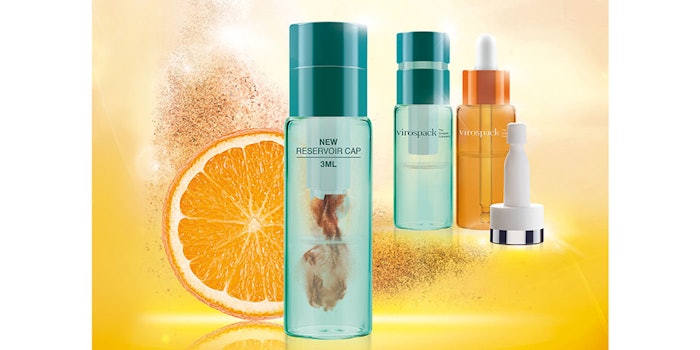 Virospack has announced the launch of Duomix Twist & Shake, a powder-dispensing system for two-component extemporary products. 
The pack was created for mixing powder with liquid formulas or liquid with liquid, with a novel design and a greater capacity, Virospack stated. Duomix Twist & Shake reportedly keeps the two components intact until the moment of usage. 
The pack's reservoir cap has a capacity of 3 ml as well as a larger integrated piston with a twist. Duomix fits with Virospack's tubular glass bottles and all parts are customizable. 
How it works:
The user twists the cap to open the pack's reservoir.
Once the reservoir is opened, the user can shake the bottle to mix both components. 
Once the components are mixed, the user can apply the product via pipette or dropper.