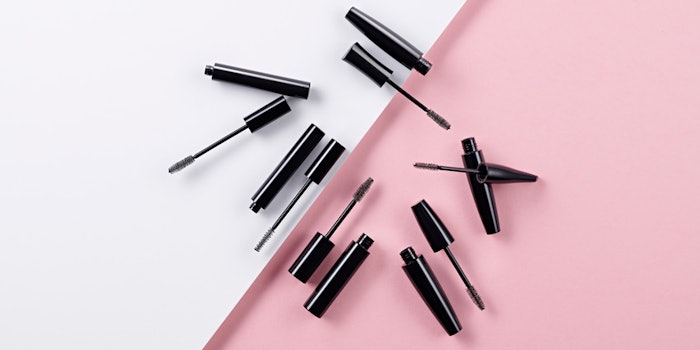 HCP's Spider Brush designs were created with lash-building mascara brush technology as a way of providing volumizing effects. 
According to the company, the designs are available with single or multiple reservoirs. During the manufacturing process, the technology is applied up to 360 degrees around the brush or in a spiral formation. HCP can reportedly produce these mascara packs in North America, Europe and Asia. 
Spider Brush designs include:
Easy Spider (MA 7334 EA360): The brush features alternating bristle lengths with Spider Technology in a 360° formation to load and separate the lashes. 
Spider 360 (MA 7345 S360): The brush is meant to provide lashes with maximized volume as the 360° Spider Technology has been applied to the bristles.

Spider 3 

(MA 7405 S3): The brush is meant to provide volume with its 5 ml hollow dimpled fibers and three distinct horizontal reservoirs with Spider Technology.