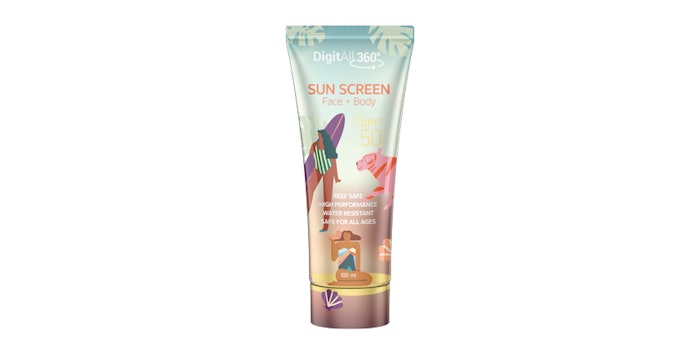 Hoffmann Neopac's DigitAll360° is a direct-to-shape digital decoration service that provides photorealistic graphics and text on the entire surface of cylindrical containers.
According to the company, the service was developed to address growing industry demand for high-quality variable printing, precision color matching, flexible batch sizes and expedited delivery.
The details
DigitAll360° is meant to provide all-around decoration, including on-cap, seam and shoulder printing, with no slit or overlap.
The service can print highly opaque whites and glosses.
DigitAll360° can employ up to 10 simultaneous colors at up to 600 dpi resolution and can color match half-tones, gradients and other special hues.
The digital printing capabilities allow for a variety of decoration options, including mosaic printing, promotions and prototypes, and printing in different languages.
Neopac can deliver DigitAll360° products on short lead times.
DigitAll360° reportedly delivers sustainability enhancements and reduces environmental footprint throughout product lifecycles.
The service will debut at LuxePack New York on September 15-16, 2020, at the Jacob K. Javits Convention Center.